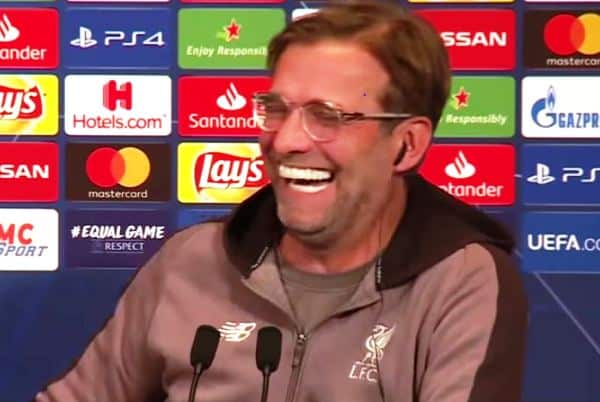 Klopp goes home! The Premier League leaders Liverpool will face the Bundesliga champions Bayern Munich in the last-16 of the Champions League.
Manchester City and Tottenham both also face German opposition as well. City are away from home in the first leg of their tie with Leroy Sané's former club, Schalke.
Spurs have a far tougher test as welcome the unbeaten Bundesliga leaders Borussia Dortmund to their new White Hart Lane home for their first leg.
Manchester United will have to negotiate a tricky last-16 tie, and defy all known form with Paris Saint-Germain if they're to progress to the last eight.
Defeat for Jose Mourinho's Red Devils to bitter rivals Liverpool in the Premier League yesterday left them eleven points adrift in the battle for the top four places.
Liverpool manager Jürgen Klopp say he is excited and looking forward to returning to his homeland to face Bayern Munich in the knockout stages of the UEFA Champions League.
"It will be difficult, they have a top team, but for me, it's nice to return to Germany," said Klopp. "It's going to be tough and interesting, I'm looking forward to it", he added.
After the 1st leg at Anfield on February 19th, Die Bayern welcome the Reds on March 13th for the 2nd leg in the Allianz Arena in Bavaria. This resulted in the draw on Monday in Nyon.
Liverpool played at the Munich stadium quite well from the summer test tournament Audi Cup, but this is literally a different ball game.
The 51-year-old former Mainz and Borussia Dortmund boss from his successful Bundesliga days says "this is going to be a really nice trip for all our fans, it's a wonderful city, all good".
He knew about German football and his coaching team "of course more than any other league, but that does not make a big difference," said the 51-year-old. He did not want to hang his own role too high. "In the end, the boys have to decide on the pitch. Let's try it."
THE ROUND OF 16 DRAW:
Schalke – Manchester City
Atlético – Juventus
Manchester United – Paris St-Germain
Tottenham Hotspur – BVB
Olympique Lyon – Barcelona
AS Roma – FC Porto
Ajax Amsterdam – Real Madrid
Liverpool – FC Bayern