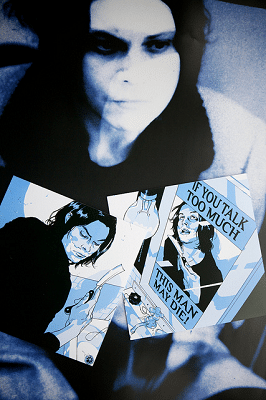 Jack White is back with a new music video and a new hairstyle for his track 'Would You Fight for My Love?'.
The new video shows White at a bar, sporting a slick new haircut and wearing a very dapper suit.
The song deals with White's issues with alcohol and sees him sitting alone at a bar, avoiding eye contact with anyone. White's backing band sit in booths behind the singer, flickering in and out of the video likes ghosts.
'Would You Fight for My Love,' definitely has vibes of The Shining, fortunately, White isn't offered any advice by a psychotic barman.
It was directed by Robert Hales and filmed at Denver's Cruise Room, located in the Oxford Hotel. The video for 'Would You Fight for My Love?' "was conceptualised, produced and shot within a 24 hour period. The six-hour shoot came together on less than 12 hours notice," according to a press release.
Watch the video below.
The new single is taken from his second solo album Lazaretto. Released in June, the record was inspired after he found a box of short stories he'd written when he was 19.
White said: "I went, 'Oh, wow, that's right – something from half my age.' I started reading the characters, and they're so simple and direct. I took them and turned them into characters in songs. It was sort of taking from my younger self, which is a strange idea. Something I've never done before. Can you work with your younger self and make something new out of that?"
Lazaretto was released through Man Records label, White also set the record for the largest sales week for a vinyl album since SoundScan began tracking sales in 1991.