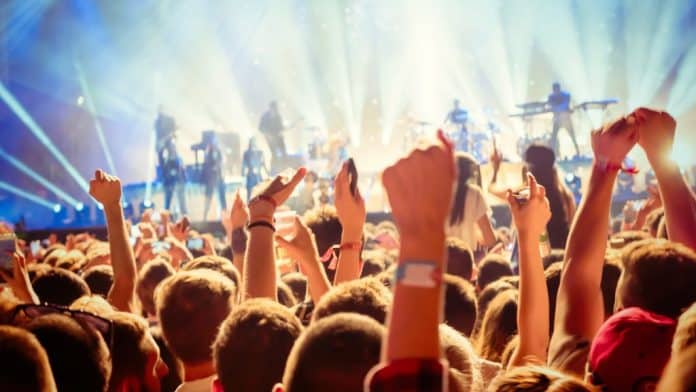 Festivals used to be dominated by Rock acts, not anymore. You just have to take one look at the line-up for this year's Longitude festival to understand that it's a completely different ball-game than the glory days of Oxegen. We can appreciate all genres of music, but the massive lack of rock & roll at festivals these days makes us sad and curious.
Jack White has also spoken about the issue, declaring that rock n' roll needs an injection of new blood' in order to dominate festival line-ups again. When this year's Coachella line-up was announced, none other than One Direction's Louis Tomlinson (stay with us) complained about the lack of rock bands on the bill.
White added: 'It think it's brewing and brewing and it's about to happen. And I think that it's good. Since rock 'n' roll's inception, every 10, 12 years, there's a breath of fresh air and a new injection of some sort of what you could I guess call 'punk attitude' or something like that, a wildness. Things get crazy and then they get crazy for a couple years, and then they kind of get subtle, and then you've gotta wait for the next wave to come through and get people really excited and screaming about it again.'
'We see it at Third Man all the time, a lot of young rock 'n' roll acts, and I can tell in the last couple years it's definitely different than it was five years ago. So I can tell something's about to explode again.'
We seriously hope White is right, festivals aren't as appealing as they used to be!