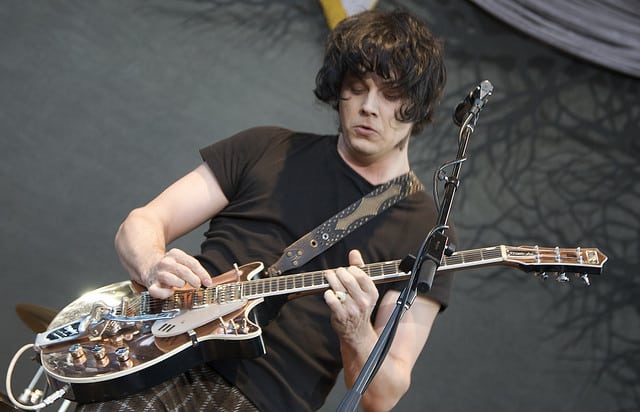 Jack White along with country music star Loretta Lynn, was inducted into Nashville's Walk Of Fame yesterday. Although White is a Detroit native, he later relocated to Nashville now almost a decade ago. In 2009 White opened the headquarters for his record label Third Man Records in Nashville.
They were two of the newest inductees into Walk of Fame as part of the reopening of the Walk of Fame Park which is overlooked by the Country Music Hall of Fame. Speaking at the event, Jack White spoke about the prestigious honour "I hope I'm too young to get something like this" he also spoke about the generosity of the city "It speaks volumes about Nashville…. that they would accept what we have done with Third Man Records here in this city, and accept it so well and continue to nurture it".
Country music legend Loretta Lynn even had some kind words to say about White "Jack didn't have to be here too long for you to understand that we needed him really. Nashville needed him and he is one of the greatest artists out there".
White has made quite a impact on Nashville and his Walk of Fame induction is his second honour from the city. Back in 2011, White was awarded the the title "Nashville Music City Ambassador" by Mayor Dean. It seems that White has quite an affiliation with the city.
Photo Credit: C.C. Chapman