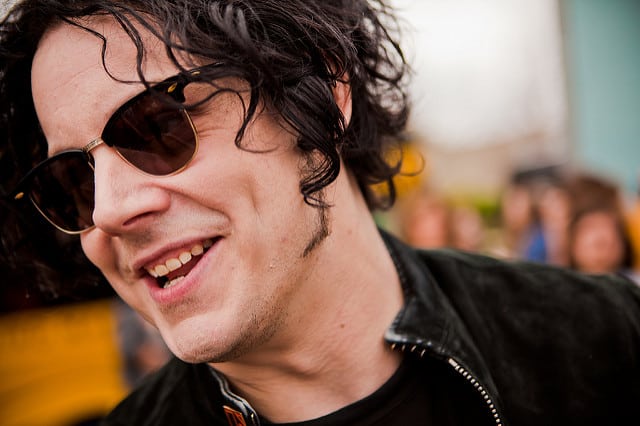 Jack White will attempt to become the first person to play a vinyl record in outer space this weekend.
In 2012 White told astronaut Buzz Aldrin he was working on a "secret project" to play the first vinyl record in space but now in a statement with his company Third Man Records his plans to do just that have been revealed.  In celebration of their 7th Anniversary, Third Man Record's will attempt to play the first phonographic record in space on July 30th.
Kevin Carrico has designed a high altitude balloon to assist the custom built turntable known as "The Icarus Craft"  which has been made "space proof" for the mission. A 12-inch gold plated version of Carl Sagan's 'A Glorious Dawn' described as "a moving arrangement of Sagan's sagacious words culled from his magnificent Cosmos series" is the chosen one which may be the first vinyl played in space. Students and Teachers in Near Space(SATINS) will assist in the mission.
'Literal' launch parties will host live bands on July 30th in both Third Man Record stores in Nashville and Detroit. Exclusive merchandise will be available including limited edition gold copies of 'A Glorious Dawn', the vinyl which will hopefully play in outer space.
The pre-recorded launch will be shown at both locations and online(details to follow).
You can check out pictures of "The Icarus Craft" at ThirdManRecords.
Photo Credit: KrisKrug