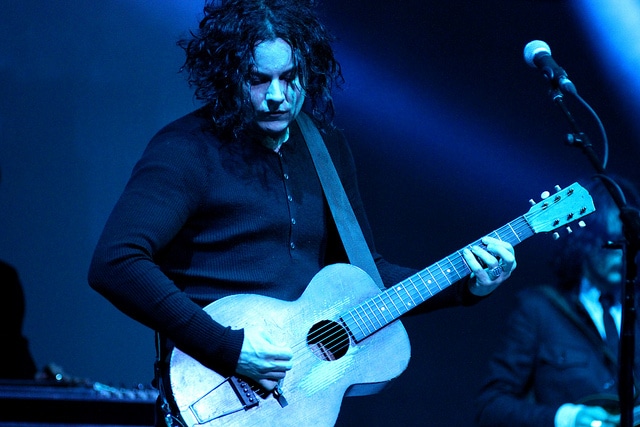 Jack White is set to release two solo acoustic albums on his label Third Man Records. As part of the label's subscription service they are offering two live albums along with a host of other items.
After Jack White finished up his world tour in support of Lazaretto, he embarked on a intimate acoustic tour. He played in select locations around the US, playing in places that are rarely visited by artists such as Idaho, Wyoming, and Alaska.
Third Man Records' subscription programme known as the Vault is giving their subscribers a chance to hear these acoustic shows, plus extras like Photos From Unknown States from the tour.
The first of these live acoustic albums is called Live in Idaho and it captures White's performance at the Egyptian Theater in Boise, which was recorded on ribbon microphones.
The second of these is Live in Anchorage which is actually a DVD, it captures Jack White's gig at the Wendy Williamson Auditorium in Anchorage, Alaska. The film was engineered and edited by Third Man Records' own Brad Holland.
The set in Idaho will be released as a double LP pressed on Icy Idaho Blue vinyl. You can preview White's performance of 'Sugar Never Tasted So Good', taken from the show in Idaho down below.
Photo Credit: Alex Rauch