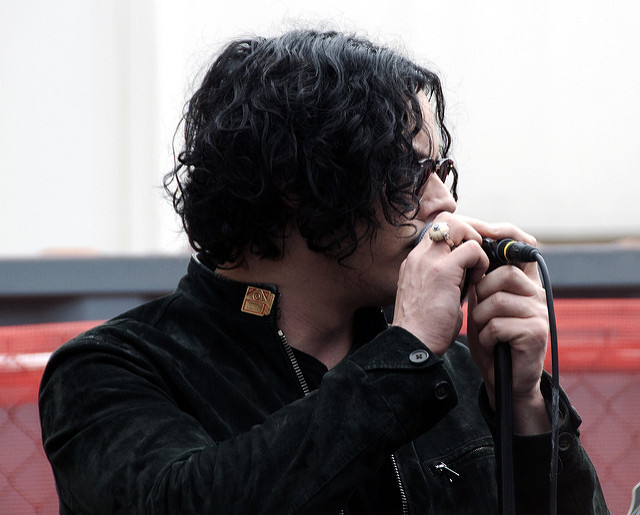 Jack White has been working on new projects since he finished touring 2014's Lazaretto one year ago.
While it seems like White Stripes fans will remain waiting for any new material from the band, White has been working on an acoustic album, which will span the musician's career from 1998 to 2016, as well as an interactive timeline on his website which is filled with photos and rare performance footage.
Among the photos in the timeline, there is a photo from 1998 where there is a shot of the 7″ for 'Sugar never tasted so good'. This is featured along with a note from Jack claiming he would licence the song to companies like NutraSweet or Splenda.
The interactive timeline, which starts in 1998, features 26 dates in the timeline of White's career. Each date features various media including videos of live performances, old gig posters and promotional shots. Some of the footage includes rare television performance footage, including the White Stripes' first appearance on television, where they were on Detroit public television to play "Apple Blossom", as well as an appearance on SNL with John McCain.
You can take a look at the timeline here.
The timeline has arrived just before the release of White's new album which features acoustic songs from the White Stripes, the Raconteurs and White's own solo material.
Jack White Acoustic Recordings 1998-2016 is due to be released on the 9th of September.
Photo Cred: mhimmelrich