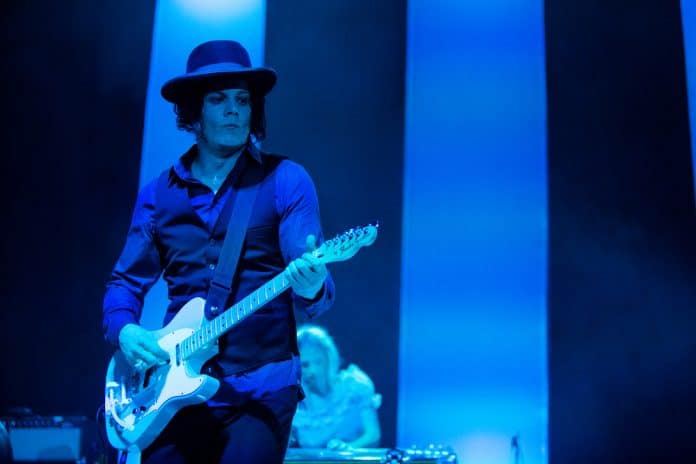 Jack White is streaming audio of his new track 'Over and Over and Over' with an animation as a preview to his upcoming album 'Boarding House Reach'.
The clip features illustrations by Caitlin Parker and delivers the tune before an official video coming shortly.
The forthcoming video was filmed in London, UK this week and it's directed by Us which is the acclaimed duo consisting of Christopher Barrett and Luke Taylor with the video due out on March 23rd.
White produced his first record in four years himself and he recorded it at his Third Man Studio in Nashville, TN, as well as Sear Sound in New York and Capitol Studios in Los Angeles, CA.
'Over And Over And Over' is the fourth tune to be previewed following the lead single 'Connected By Love', and tracks 'Respect Commander', and 'Corporation.'
While he also intends to promote 'Boarding House Reach' with an extensive North American tour that will open in his hometown of Detroit, MI on April 19th.
Check out the new song below…