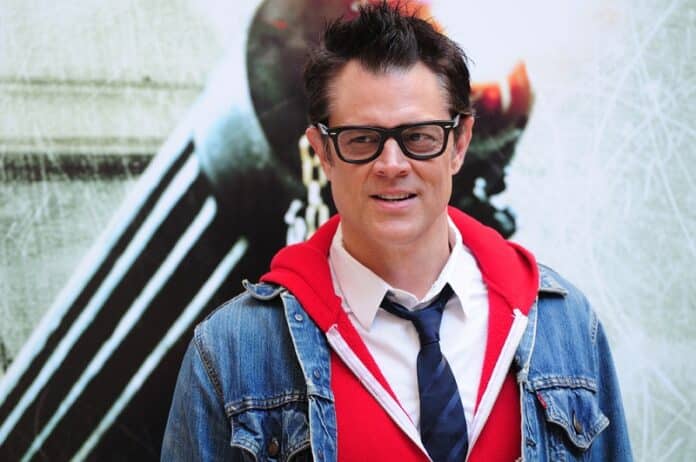 Jackass stars Johnny Knoxville and Steve-O have been hospitalised while filming the fourth instalment of the franchise.
In a video posted on his website, Bam Margera says "Second day of filming Jackass and already Steve-O and Knoxville are hospitalised by jumping on a full-speed treadmill with band equipment".
Margera then added "Fuckin' tubas!" before showing off his own scars that he got while filming the new Jackass movie. You can watch the video here.
The new film was announced at the end of 2019 with a release date of September 3, 2021. It was initially set for release in March, then July of 2021 but the pandemic delayed filming. However, if the cast keep getting hospitalised, then it would not be a surprise to see the film delayed even more.
In 2016, Steve-O was interviewed by NME and said the chances of a fourth Jackass movie was non-existent.
"I think the odds of a fourth Jackass film are virtually non-existent. The chances of us getting together for an unrelated project are much higher and I know that myself and Johnny Knoxville are both working on separate films that will allow for us to do all the stunts and antics that we're known for built into a script."
He continued "Both movies have a Jackie Chan approach, which is a story loaded with all kinds of physical stunts. We're in a race as to who can get our movie out first".
It will be the first Jackass film in over 10 years. The three films brought in over 330 million dollars. Fans are eagerly awaiting the new movie as per Steve-O's interview, the chances of a new Jackass film seemed impossible. Let's hope they stay out of hospital.