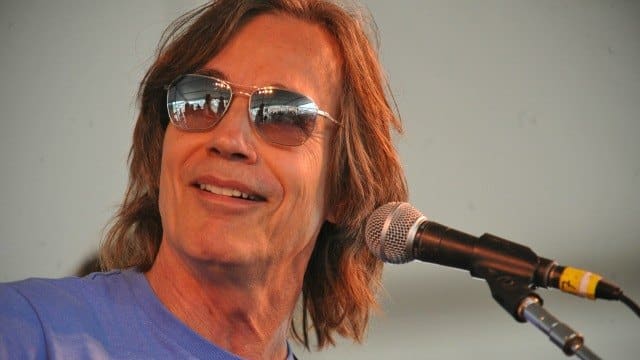 Running on Empty is the fifth album by American singer-songwriter Jackson Browne, released in 1977.
The album consists of tracks recorded on-stage during concerts, recorded in hotel rooms, on the tour bus, and backstage. This album showcases less creativity and ambition from Browne but ironically became his biggest seller. Only two songs are of his own on the record with him co-writing five others and covering another three. The concept of the album is about being on the road with the rock & roll touring life.
A hit on the album 'Running on Empty' is a metaphor for being exhausted which Browne wrote while driving back and forth to the studio each day to make his album The Pretender. The song peaked at #11 in the charts and also featured in the film Forrest Gump.
Running on Empty was certified as a Gold record in 1977 and Platinum in 1978 by the RIAA. It reached Multi-platinum in 1997 and 2001. It reached 7X platinum and is Browne's best-selling album to date. The album reached #3 on the Billboard Pop Albums chart in 1978 and stayed on the charts for 65 weeks.
Tracks:
1. Running On Empty
2. The Road
3. Rosie
4. You Love The Thunder
5. Cocaine
6. Shaky Town
7. Love Needs A Heart
8. Nothing But Time
9. The Load-Out
10. Stay