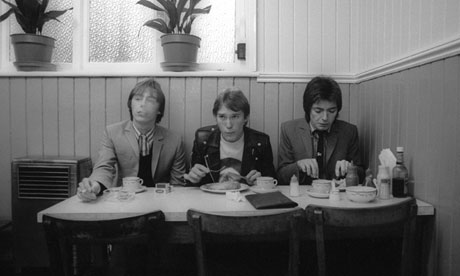 The Jam are set to sell off items from their memorabilia at a charity auction.
The memorabilia comes from an exhibition, 'About The Young Idea', at Liverpool's Cunard Building, which is displaying the band's musical instruments and old stage outfits, which were donated by the band.
The auction, which is expected to raise £300,000 (€345307), will feature items including Rick Buckler's 'Great White' drum kit, some of Paul Weller's guitars and Bruce Foxton's basses and pin-stripe suits worn by Paul Weller. The auction will also include other stage costumes and a dressing gown from the band's final 1982 tour at Wembley Arena, as well as worldwide pressings of the band's singles and albums, including a miss translated copy from Peru, crediting the band as 'The Ham'.
'About The Young Idea' was on display in Somerset House in London, where Weller and Foxton attended the press launch in 2015. Buckler was also invited to the event, but was not in attendance. The trio have not been seen together since the band split 34 years ago.
The sale of the memorabilia will take place on the 7-8 of October. The exhibition at Liverpool's Cunard Building will run until the 5th of October.
Photo Cred: nico7martin