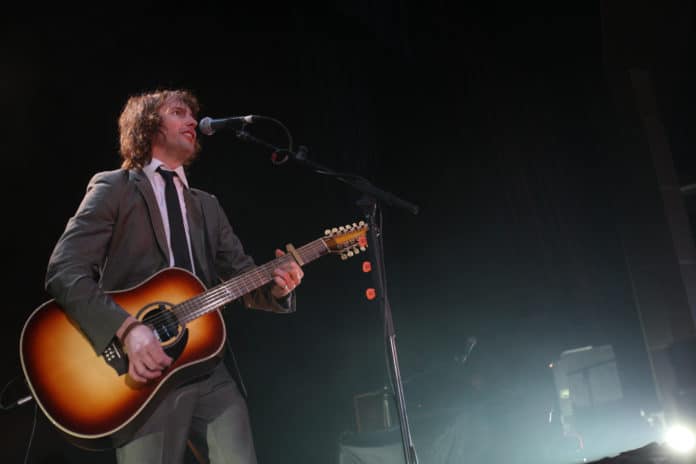 James Blunt playfully threatened to release new music on Spotify if the streaming giant does not take steps to de-platform a podcast by US commentator Joe Rogan who has been openly criticized for promoting anti-vax views and spreading misinformation about the Covid-19 pandemic.
Blunt took to Twitter on Saturday (Jan 29) after Joni Mitchell became the second high-profile musician to remove their music from Spotify, joining Neil Young, to protest the platform's promotion of Rogan's podcast, The Joe Rogan Experience.
"If @spotify doesn't immediately remove @joerogan, I will release new music onto the platform," the English singer-songwriter tweeted before adding the hashtag #youwerebeautiful in reference to his 2005 hit 'You're Beautiful'.
Some Twitter users, however, were confused by the musician's Tweet, asking if Blunt meant that he would not release new music on the platform. Another Twitter user clarified commenting: "He means he will. It's a common joke of James's on Twitter that his releasing music is a negative thing for the world."
The boycott of Spotify began with Neil Young, who demanded that his music be removed from the streaming service unless they took action against podcasts that Young considered to contain false information about Covid-19 vaccines.
Young later accused Spotify of "spreading fake information about vaccines – potentially causing death to those who believe the disinformation being spread by them". "They can have Rogan or Young. Not both," he said.
Since then, Young's fans have taken over social media by causing hashtags such as "I stand with Neil Young" and "CancelSpotify" to trend worldwide.
Young's decision to remove his catalog from the platform was shortly followed by 78-year-old musician Joni Mitchell pulling her discography as well, calling it an act of "solidarity with Neil Young and the global scientific and medical communities".
"Irresponsible people are spreading lies that are costing people their lives," she said.
Spotify began the arduous process of removing Young's music from their site on Friday, saying that they regretted the musician's decision to leave and hoped he would return soon.