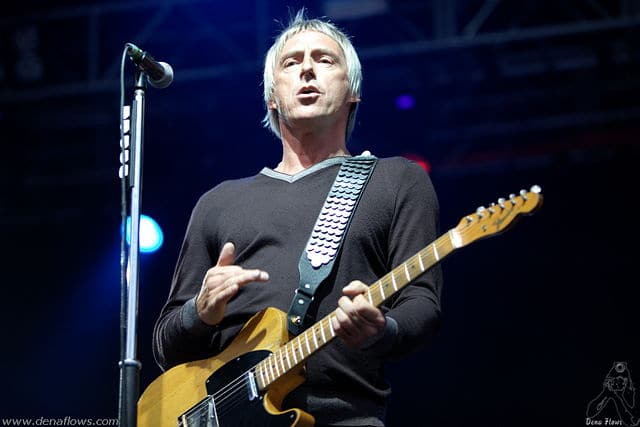 The Jam were set to reunite for the first time since their split, at a private viewing of their exhibition in London last night. Unfortunately, drummer Rick Butler failed to appear at the viewing thwarting any chance of a reunion.
It was to be the band's first public reunion since they broke up back in 1982. With the drummer's no show, Paul Weller and bassist Bruce Foxton were the only two at the event. The strange thing about it was that all three members had their own personal archives displayed at the exhibition, making Butler's absence all the more unusual.
While Foxton and Weller hadn't spoken in over 20 years until they appeared together onstage at the Royal Albert Hall in 2010. Weller and Buckler on the other hand,  are said to have not been in the same room since their band's demise.
The new exhibition is titled The Jam: About The Young Idea and was curated by Weller's sister Nicky. The show features handwritten lyrics, stage outfits, photographs, unreleased music videos, instruments and more.
Weller recently spoke about the exhibition, saying "When we were in the band, I would never have thought that some 35-odd years later, there would be an exhibition in our name at Somerset House. How incredible it is to think of all the memorabilia from the band, our families and fans together in one place. What an honor."
Photo Credit: Dena Flows