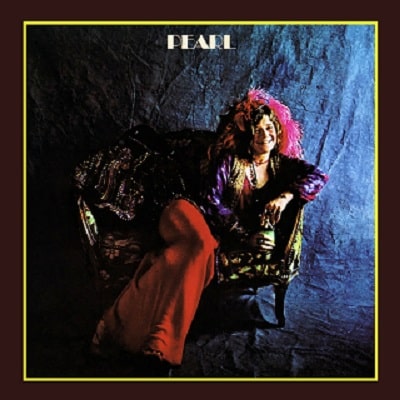 Pearl is the second solo studio album by Janis Joplin, released posthumously on Columbia Records in January 1971. It was also released simultaneously in a 4 channel Quadraphonic format in the U.S., catalogue number CQ 30322, and in Japan as SOPN 90 and a foil type cover with obi as SOPN 44005. It was the final album with her direct participation, and the only Joplin album recorded with the Full Tilt Boogie Band, her final touring unit. It peaked at #1 on the Billboard 200, holding that spot for nine weeks. It has been certified quadruple platinum by the RIAA.
A reissue of Pearl remastered for CD was released August 31, 1999. It included four previously unreleased live recordings from the Festival Express Tour, recorded on July 4, 1970, as bonus tracks.
The album was reissued a third time on disc in 2012 as The Pearl Sessions. It contains alternate takes of the songs that constituted the Pearl vinyl album when Columbia Records released it in 1971. Recordings of Joplin and Paul Rothchild talking between takes give the listener insight into their creative musical process.