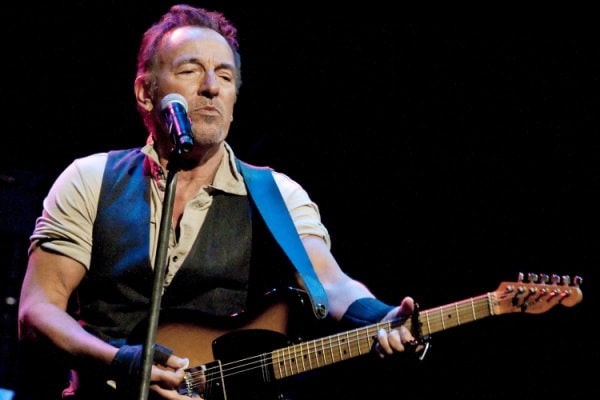 Former Rolling Stone founder Jann Wenner has revealed that Bruce Springsteen has a new album on the way.
Speaking about his upcoming memoir, Like A Rolling Stone, Wenner inadvertently let it slip about Springsteen's upcoming plans, calling this album "stunning".
"There's a new Bruce [Springsteen] record coming out this fall, which is stunning. I'm listening to that", he said.
Wenner had previously spoken about the current standard of modern day music.
"There's a lot of good stuff, and there's a lot of trash and trivial stuff. Honestly, I don't think it's as good as [rock 'n' roll]. I don't think the singing is good, and I don't think the arranging is good", Wenner stated.
"Historically, it's another turn in the cycle. Whether rock 'n' roll is going to come back – possibly not, because the sound is so different, and the circumstances are different. But I'm kind of stuck with the music I liked when I was young. Give me the Stones". 
Springsteen Confirms Tour 
News of this new album comes just a matter of months after the Boss had already confirmed an upcoming tour for himself and the E Street Band in 2023.
The E Street Band features Steven Van Zandt, Roy Bittan, Gary Tallent, Max Weinberg, Patti Scialfa and Nils Lofgren. It will also be the first time that Springsteen will tour with them since 2017.
Following their North American leg of the tour, Bruce Springsteen and co will hit Europe in April, before hitting America in August 2023.
"After six years, I'm looking forward to seeing our great and loyal fans next year", the singer said in a statement.
"And I'm looking forward to once again sharing the stage with the legendary E Street Band. See you out there, next year – and beyond!". 
More information on this tour and Nova's report can be found here.