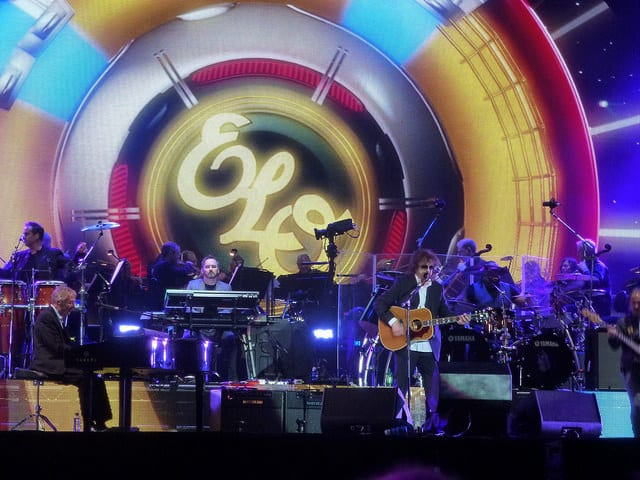 It was recently announced that Jeff Lynne and the Electric Light Orchestra will be playing Glastonbruy 2016. They have been confirmed to play the 'legends' slot at the festival.
The 'legends' slot as it is known takes place each year during the Sunday afternoon on the Pyramid Stage. Previous acts to play the slot include Dolly Parton, Shirley Bassey and last year, Lionel Richie.
Jeff Lynne recently released a new album at the end of last year called Alone in the Universe. It would make it to No. 6 on the Irish Album Charts and No.4 on the UK album charts respectively.
The news of ELO's involvement in the Worthy Farm festival was revealed yesterday evening on BBC Radio 2. The news was then later confirmed by festival organiser Emily Eavis.
She would tweet out the news confirming that Jeff Lynne and Co would be playing a part in this year's festival. She said "Yes! ELO are playing this year's Glastonbury Sunday teatime slot. Can't wait!"
Glastonbury 2016 will take place on Worthy Farm over the week of June 22-26. There is still no confirmation of who will be headlining the festival, even though the organizers said they have the headliners booked for the next two years.
Photo Credit: Paul Careless