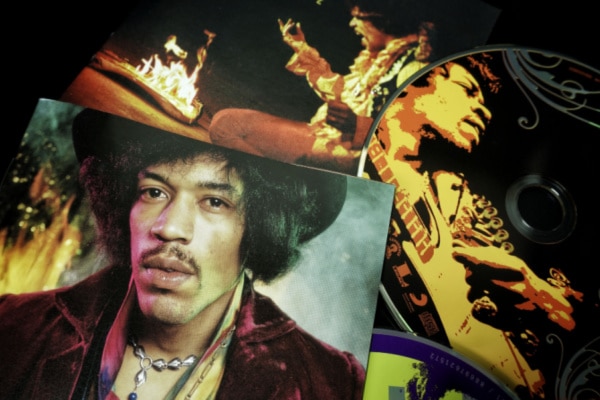 What ever happened to the legendary stratocasters of the late singer Jimi Hendrix, has often been associated with the stuff of legend.
This is especially true when it comes to the question of his first strato guitar. This issue has even warranted investigation. However, no conclusive evidence has ever come to light following any such investigations.
But now, it looks like we finally have an answer. In the form of Steely Dan and Doobie Brothers Jeff "Skunk" Baxter. Baxter covered a wide range of Henrix topics, from giving him his first guitar, to sharing a stage with him.
"What the hell was that?"
In a recently episode of the Second Act Stories podcast with Scott Merritt and Andy Levine, Baxter revealed that he gave Hendrix his first ever guitar.
He also added that Hendrix was operating under the name Jimmy James at the time.
Baxter who was employed at Jimmy's Music Shop in New York City, stated this in an interview published with Guitar Player.
"This was at Jimmy's Music Shop", he said. "A gentleman came in with a beat-up Fender Duo-Sonic. He wanted to upgrade the instrument or get a nicer guitar".
He continued, "I had already customized a Fender Stratocaster for a left-handed player who wanted to play righty; I made some changes to the vibrato arm and a few other small things. But the guy never showed up, so I just traded Jimmy James the Strat for the Duo-Sonic".
"I got in trouble with Frank, one of my bosses," Baxter added. "He said, 'What the hell was that?' I said, 'Well, he seemed like a nice guy.' And for that, I was docked two weeks' pay. One day after that, Jimmy James came back to the store and invited me to come down to a club to see him play".
Jimi Hendrix And Me "some interesting conversations"
Jeff "Skunk" Baxter also spoke about his friendship with Hendrix, even sharing a stage with him.
"One night his bass player was late, so I got a chance to play a couple of tunes with him", Baxter revealed. "We became friends – not deep, deep friends, but friends enough".
"We had some interesting conversations from then on. He was very kind and complimented my playing. Of course I loved his playing. I was just such a fan of Curtis Mayfield and Little Beaver [Willie Hale], and I could see how they influenced him. We had that in common".
Speaking of Hendrix guitars, a bobblehead of the rocker setting fire to his Fender Stratocaster at a live concert from June 1967 arrived last year. See here.
Here's an example of the strato in action here.