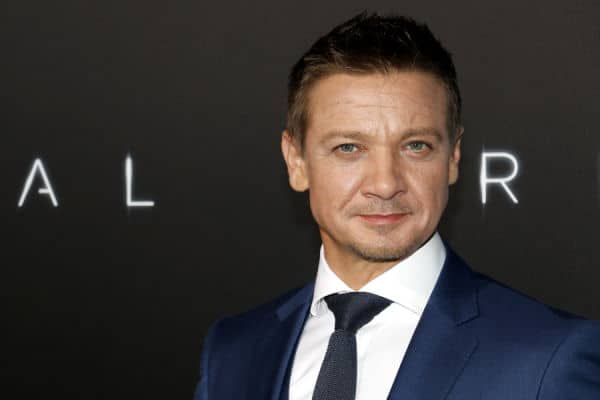 Jeremy Renner has said that he is doing "whatever it takes" to aid his recovery, after being involved in a serious snowplough accident earlier this year.
The accident happened after the actor was crushed by a six tonne snowploughing machine, after he was trying to save his nephew near his home, close to Nevada-California state border. Renner has residence at the ski place.
Following the accident, the Avengers star was airlifted to hospital, after suffering "blunt chest trauma" and "orthapaedic injuries". The accident also reportedly left Renner with over 30 broken bones.
"whatever it takes"
In a recent update, Jeremy Renner insisted that he is doing "whatever it takes" to help his recovery from his injuries.
"Whatever it takes", the actor wrote alongside a video shared via his Instagram stories, showing him rebuilding his leg strength, using an exercise bike.
Renner also added that he is working on his mental recovery too, revealing that his reading Mark Nepo's book, The Book Of Awakening: Having The Life You Want By Being Present In The Life You Have, a series of daily reflections.
Renner's friend and Irish actor Colin Farrell had revealed last month, that he is recovering well, insisting that he is "doing good".
"Yeah, I've been in touch. He's doing good, I believe", he said. "All prayers are with him". 
Meanwhile, his Marvel co star Evangeline Lilly revealed that she had recently visited Renner, calling his recovery a "straight up miracle".
"I walked in his house and got chicken skin, because I was like, 'Why are you mobile? Why are you mobile? What's happening?'", she said.
"I expected to sit at his bedside and hold his hand while he moaned and groaned in pain and wasn't able to move. He was wheeling himself around, laughing with his friends. It's a miracle, a straight-up miracle".
"He's made of something really tough, that guy. You've always been able to see that in him. He is recovering incredibly, and I'm so grateful".