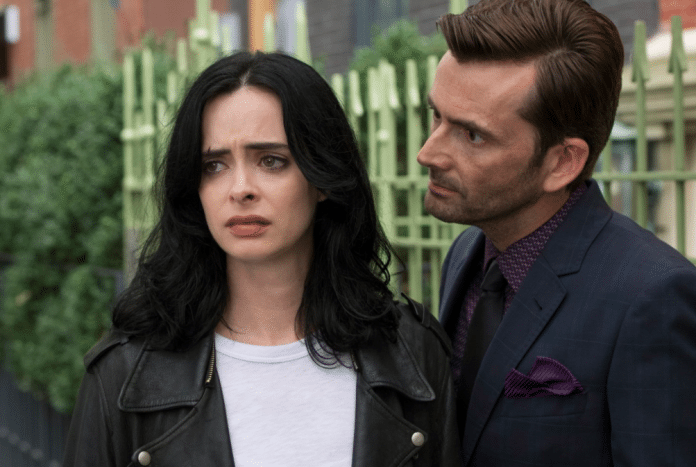 Jessica Jones is back again and following it's whopper first season it's clearly evident it remains a fan favourite.
Receiving a 92% rating on Rotten Tomatoes and 9.2 from IGN, it didn't take long for the cult series to be renewed by the streaming service.
The ex-superhero turned detective was well received from critics and Marvel are hoping to once again pull off the same achievements as the gripping first season had viewers hooked within seconds.
Netflix's, Ted Sarandos stated back in 2015 that the series was 'eligible' to go into multiple seasons and season two is due to grace our screens on March 8th.
The latest trailer confirms our hope for a spectacular return – so get ready to binge and recover from this intensive Marvel creation.
https://www.youtube.com/watch?v=hSvnepZS26s