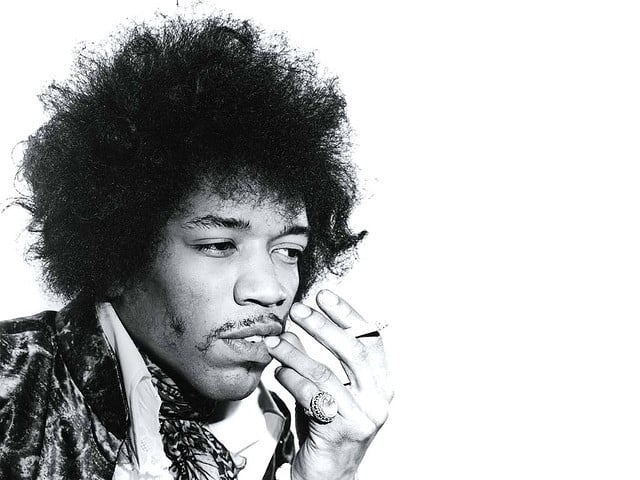 Jimi Hendrix's apartment in London is to be opened to the public this week. From Wednesday Feburary 10th it will now be known as the Hendrix Museum.
Jimi Hendrix lived in the Mayfair property for a year between 1968-69. The flat is located at 23 Brook Street, next door to Handel House, the former London home of composer George Frederic Handel.
The Museum is said to be charging £7.50 (€10.00) for admission, with some of the items on display including records from Hendrix's personal vinyl collection, including a copy of Bob Dylan's Highway 61 Revisited that is stained with Hendrix's blood.
The home actually belonged to Kathy Ethingham his girlfriend at the time. Hendrix would eventually move to the Notting Hill area of London when they split up.
For the first time, fans of Jimi Hendrix will be able to view the top floor of the home with organisers having spent over two years renovating it to its original form.
The first images of the renovated apartment have been released online showing a very 1960's inspired flat with plenty of memorabilia around the place.
Chairman of the Handel House Trust, Alistair Stranack previously said "It is hard to think of another home in the world with such a concentration of musical genius," adding that "Our research into the building and Hendrix's circle of friends and acquaintances has enabled us to present an image of what life was like in his time at Brook Street."
Photo Credit: mirjoran