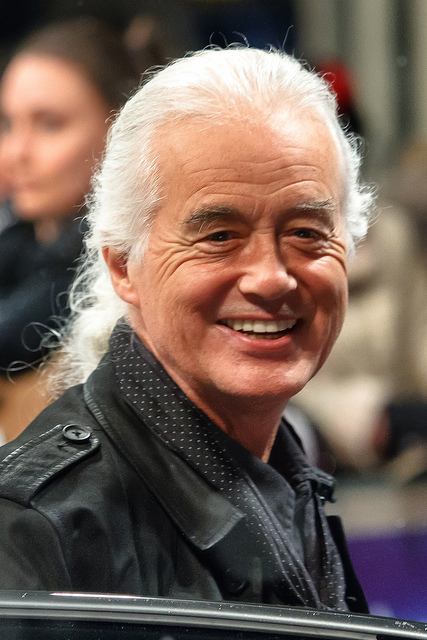 Led Zeppelin's Jimmy Page has expressed his gratitude for his fans "deeply moving" response during the 'Stairway To Heaven' copyright trial.
The guitarist alongside singer Robert Plant and bassist John Paul Jones appeared before a Californian court last month accused of stealing the opening riff from Spirit's 'Taurus'. The claim was dropped after a jury agreed with the bands position stating the chord sequence in question was too common to be protected under copyright law.
Reacting just moments after the trial Page and Plant said "We are grateful for the jury's conscientious service and pleased that it has ruled in our favour, putting to rest questions about the origins of 'Stairway To Heaven' and confirming what we have known for 45 years."
Now weeks after the judgement Page has released another statement to express his gratitude in light of his fans support during the trial. He noted the jury had reached an "unanimous decision in a remarkably short time" and highlighted the "positive energy" fans reflected upon him. "Throughout the lengthy journey to that verdict, and even more recently, I have received and been aware of the overwhelming wave of support, encouragement, and congratulations that has been deeply moving."
Last week Led Zeppelin announced they will release a remastered version of their 1997 BBC Sessions Album. The 3 CD album will feature recordings between 1969 and 1971 and will be available of multiple formats from September 16th.
Photo Credit: avda-foto