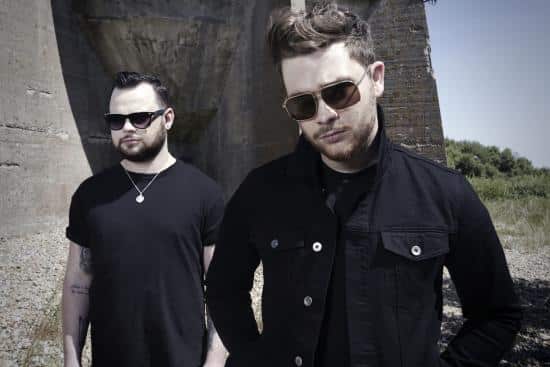 Led Zeppelin's guitarist Jimmy Page praises the rock group Royal Blood for "taking rock into a new realm."
The iconic guitarist has become a massive fan and a huge supporter of the Brighton duo, after seeing them perform in New York last May.
The band's self-titled album went straight to the number 1 spot in September and the pair achieved the fastest-selling rock debut in the last three years.
The English rockers managed to shift an impressive 66,000 copies in the first week, more than any rock debut. The first-week figures make it the highest-selling rock debut since Noel Gallagher's High Flying Birds' self-titled release in 2011.
Speaking to NME, Page said: "I went to hear them in New York. They were fantastic. Absolutely riveting. They're such fine musicians. However long the set was, I could have heard twice as much. Their album has taken the genre up a serious few notches."
"It's so refreshing to hear, because they play with the spirit of the things that have preceded them, but you can hear they're going to take rock into a new realm – if they're not already doing that. It's music of tremendous quality."
It's high praise indeed for one of rock's most legendary figures. Singer-bassist Mike Kerr told NME that the public are very open to hearing a heavier rock music.
"The genre's always been around, but it doesn't seem to have received the same attention as other types of music. There's more capacity for heavier music now and I'm not sure why. The people that come to our shows, they're not rockers, they're not goths, it's a real mix. People are up for things being a bit more left and a bit more heavy and a bit more rocky and creative," Kerr said.
Watch Royal Blood's drummer Ben Thatcher go crowd surfing at the Academy in Dublin here.