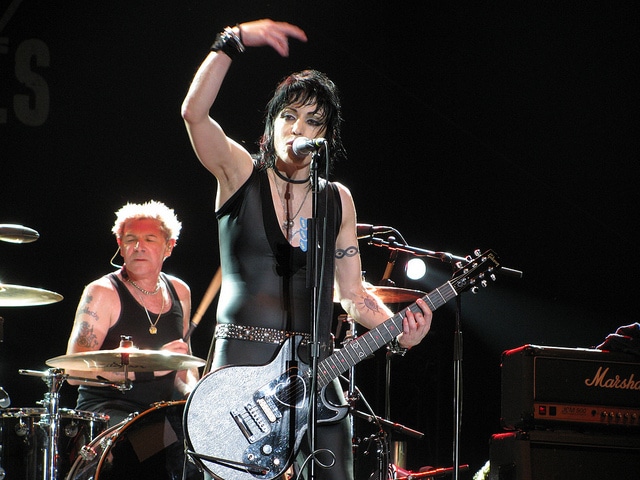 The Rock and Roll Hall of Fame is going pop.
Next week, the 30th annual induction ceremony takes place in Cleveland, Ohio with eight acts getting the prestigious accolade and Disney runaway herself, Miley Cyrus, has been announced as one of the presenters.
The pop star, and daughter of achy-breaky country singer Billy Ray Cyrus, will be inducting Joan Jett and The Blackhearts into the Hall of Fame at the ceremony on April 18th [insert Runaway joke here].
Ringo Starr will become the last Beatle to be inducted into the Rock and Roll Hall of Fame in a solo capacity when Paul McCartney welcomes him on stage at the event.
Stevie Wonder is inducting Bill Withers, Patti Smith will be on stage for the late Lou Reed, Peter Wolf is inducting the Paul Butterfield Blues Band, Fall Out Boy is inducting fellow punk rockers Green Day, John Mayer will be inducting Stevie Ray Vaughan while Steve Cropper is inducting the "5" Royales.
Fans going to the 30th Rock and Roll Hall of Fame induction ceremony will also be treated to live performances from Dave Grohl, Joe Walsh and Beck amongst others.
Check out one reason Joan Jett and the Blackhearts are getting into the Rock and Roll Hall of Fame below.