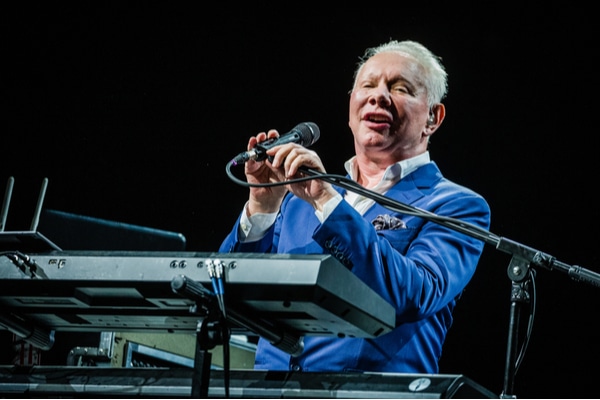 Singer Joe Jackson has announced two live shows in Dublin and Limerick as part of his upcoming tour. Tickets go on sale this Friday.
Jackson will play in Limerick's University College Hall on March 13, and the Olympia Theatre in Dublin on March 15.
The "Is She Really Going Out With Him?" singer will share the stage with Teddy Kumpel (Guitar, vocals), Graham Maby (Bass, Vocals), and drummer Dough Yowell who will also be on vocals and electronics.
Tickets for these shows will be available to buy from Friday (July 30) at 10am. You can purchase them here.
"fear"
Speaking on this new tour, Joe Jackson said, "We've been dealing with two viruses over the past two years, and the worst – the one we really need to put behind us – is fear".
He also added, "Love is the opposite of fear, so if you love live music, come out and support it!". 
I mentioned Jackson's track "Is She Really Going Out With Him?". Check it out below.
Jackson's last show in the Olympia received huge praise from Hot Press writer Roisin Dwyer, calling it a "lesson from the master". 
Joe Jackson's cabaret background and classical training have made him one of the most loved singer/songwriters of the last four decades. 
The singer has recorded over 20 albums so far, with many influences including ska, jazz, and even from post punk to swing.
His sound has also been described as a mixture of rock, classical, new wave and melodic jazz. Jackson has also mentioned artists like Graham Parker and Elvis Costello as key influences.
Speaking of Costello, the singer is to tour again with his band The Imposters. He is to hit the US in the autumn in what will be his first tour since the beginning of the pandemic.
The tour will kick off on October 13 in Graceland's Soundstage and finish on November 14 in Oakland, California.
Find out more on this from Nova's report here.