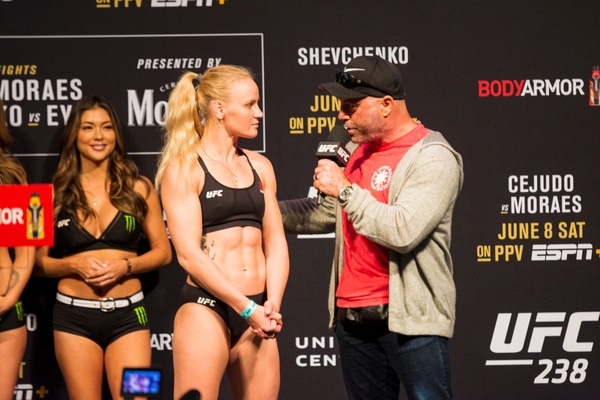 Joe Rogan has issued a response in light of artists boycotting of his Spotify podcast.
This comes after scientists and medical professionals worldwide requested Spotify tackle the issue of spreading misinformation on Covid-19 and the pandemic.
A letter was subsequently penned by more than 270 workers from the industry. This letter called Rogan's conduct on his podcast "not only objectionable and offensive but also medically and culturally dangerous".
Neil Young and Joni Mitchell have recently asked for their music to be removed from the platform as a protest against the spreading of misinformation regarding of Covid-19.
Following Young's departure, Spotify also reported that the site had lost over $4 billion in its market value. Content advisories have also been added to the site, according to their CEO Daniel Ek.
"I don't always get it right"
Since then, Joe Rogan has since released a statement via his Instagram story.
He was keen to "some of the controversy that's been going on over the past few days".
"I don't always get it right. I will do my best to try to balance out these more controversial viewpoints with other people perspectives so we can maybe find a better point of view", Rogan told his fans.
Rogan also admitted that it is also a "strange responsibility to have this many views and listeners".
"sorry they feel that way"
Joe Rogan also spoke about Neil Young and Joni Mitchell's exit from the streaming platform.
"I'm very sorry that they feel that way", he said. "I most certainly don't want that. I'm a Neil Young fan, I've always have been a Neil Young fan".
Rogan also had his say on Spotify, "I'm not trying to be controversial. I'm going to do my best in the future to balance things out…If I pissed you off, I'm sorry".
Check out what Joe Rogan said in full here.