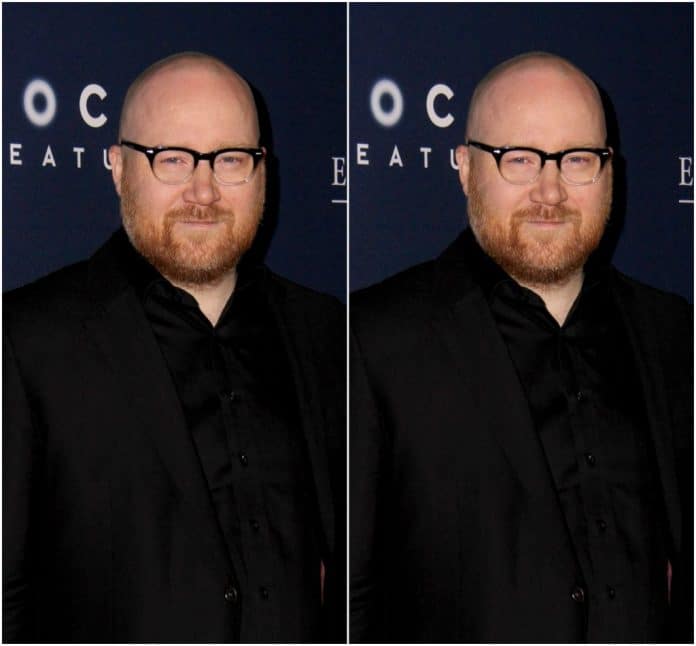 Jóhann Jóhannsson was an Icelandic Composer & Musician who was responsible for the score on The Theory Of Everything and Sicario. Jóhannsson passed away in Berlin on Friday, but a cause of death is not yet known.
The composer was awarded with a Golden Globe for his work on The Theory Of Everything and was also nominated for an Oscar.
Redbird Music Management left this statement on Jóhannsson's Facebook page: 'It is with profound sadness that we confirm the passing of our dear friend Jóhann. We have lost one of the most talented and brilliant people who we had the privilege of knowing and working with. May his music continue to inspire us.'
Along with composing scores, Jóhannsson also played in many Icelandic rock and electric bands such as Olympia, Unan and Ham throughout the nineties. He released nine solo albums including 'Orphéé' in 2016. He performed just two weeks ago in Barcelona and he was also scheduled to perform at Primavera Sound Festival this Summer.
People from all over the world have expressed their condolences to the talented composer on Twitter.
Tim Hecker is among the musicians who have paid tribute. 'Johann was an amazing composer, a gentle spirit as well as a favorite collaborator and human being. Drift easy into the night and Rest In Peace my friend.'
I am devastated by the news of Jóhann Jóhannsson. Personally, professionally, and for the world. He was a beacon. A guiding light. This is a reminder that life is nothing more than a collection of our days. Here's to our attempt to live them fully… Heart broken…

— DERU (@_deru) February 10, 2018
Extremely sad news: we are very shocked and sorry to hear about the unexpected death of Jóhann Jóhannsson, who was playing in Barcelona just a week agoand whom we were looking forward to welcoming at Primavera Sound.
All our sympathy goes to his family, friends and collaborators.

— Primavera Sound (@Primavera_Sound) February 10, 2018
Today I am reeling with the horrible news of Jóhann Jóhannsson's passing. I send my deepest condolences along with my thoughts and prayers to his family and friends. Though I did not know Johan, as new voices in Hollywood, I felt a kinship with him. pic.twitter.com/DsELzWFqIB

— Tom Holkenborg (@Junkie_XL) February 10, 2018