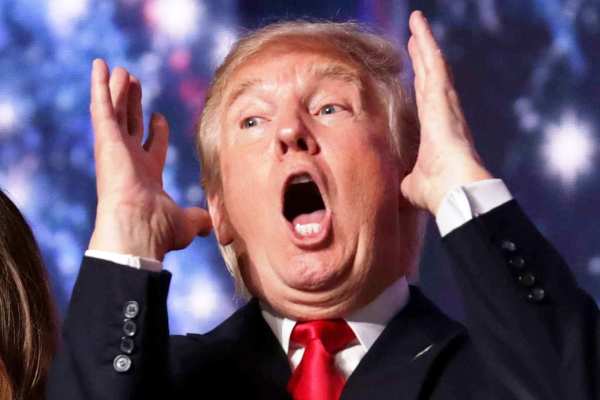 U.S. President Donald Trump is a "corrupt, poorly informed, reckless leader" who used the power of his office to advance his own personal and political needs even ahead of the nation's interests.
That's according to the explosive claims made by his former advisor and Secretary of State John Bolton's who's impending new book release 'The Room Where It Happened' is set to further undermine Trump's faltering reelection hopes.
According to the Wall Street Journal excerpt, Bolton says that at the 2019 G-20 summit in Japan, Trump personally asked Chinese President Xi Jinping to buy large quantities of soybeans to ensure that the American president wins the upcoming November 2020 election. Trump essentialy begged China to boost his own reelection chances.
Also at the same summit, Trump reportedly told Xi he supported the building of concentration camps for China's Uighurs in Xinjiang—the largest mass detention of civilians since World War II.
Bolton also claims that Trump stopped criminal proceedings as a favour to people he liked. All of this amounted to "a pattern of fundamentally unacceptable behavior that eroded the very legitimacy of the presidency."
Bolton observes that for Trump, everything revolves around his own interests, political or otherwise. He doesn't care who gets hurt in other countries, or even in his own country.
In excerpts published in the Washington Post, Mr Bolton writes that Mr Trump said invading Venezuela would be "cool" and that it was "really part of the United States". The US government publicly denied all this to Venezuela's socialist President Nicolas Maduro.
During a 2018 meeting with North Korean leader Kim Jong Un, Mr Bolton says he got a note from Secretary of State Mike Pompeo mocking Mr Trump, according to the Washington Post.
In a 2019 meeting in New Jersey, President Trump allegedly said journalists should be jailed so they have to divulge their sources: "These people should be executed. They are scumbags," according to another excerpt in the Washington Post.
Mr Trump is also said to have ignored basic facts such as Finland being a distinct country from Russia while the ill-informed Trump was unaware the UK was a nuclear power and came closer to withdrawing the United States from NATO than is widely believed, according to leaks from Mr Bolton's book, saying the president is "stunningly uninformed".
Wacko John Bolton's "exceedingly tedious"(New York Times) book is made up of lies & fake stories. Said all good about me, in print, until the day I fired him. A disgruntled boring fool who only wanted to go to war. Never had a clue, was ostracized & happily dumped. What a dope!

— Donald J. Trump (@realDonaldTrump) June 18, 2020