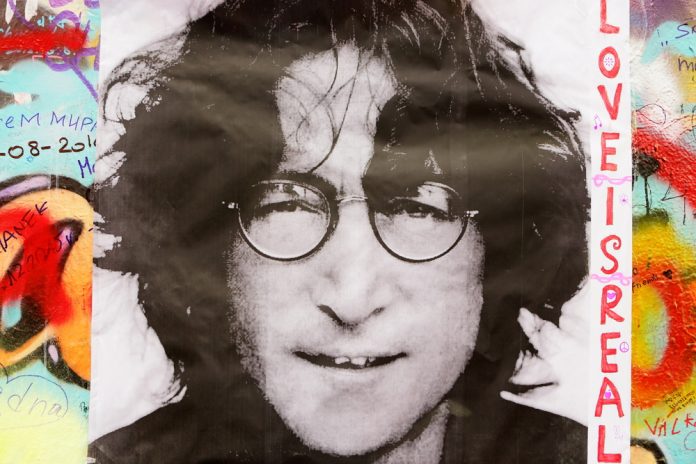 It has been announced today that John Lennon's youngest son, Sean Ono Lennon, is to interview the legendary Sir Paul McCartney for a new two part radio show to celebrate the 80th birthday of John Lennon.
John Lennon at 80 will be a historical look back at Lennon's career, detailing his time as a member of The Beatles, as a solo artist and as a collaborator with Yoko Ono.
The programme will also feature interviews and archival footage of Lennon on the BBC, where he was often interviewed and articulately discussed important issues of the day such as The Vietnam War.
Lennon also gave a great insight into his struggles with the US authorities in trying to secure residence there as well as talking about the breakup of The Beatles.
Airing on BBC Radio 2, the programme will see McCartney tell Lennon and listeners about the early days of The Beatles and McCartney admits that there "were a few songs that weren't very good".
Also featuring on the programme will be Julian Lennon, Ono Lennon's elder brother and Sir Elton John, who is a close family friend.
Sir Elton is Sean's godfather and played with John Lennon in Madison Square Garden in 1974, in what was Lennon's last ever concert performance.
The duo performed three songs that night 'Whatever Gets You Thru the Night', 'Lucy in the Sky With Diamonds' and 'I Saw Her Standing There'
With both of his sons involved with the programme, there is a real family feel to this programme.
There are also stories about other members of the Lennon family, including John's mother, Julia, who had great influence on John's music and life, but unfortunately died when he was a teenager. McCartney says of Julia "She was a doll, you would have loved her."
The two sons also talk about their time living in England and New York and how they would see fans outside their house every day.
The two also discuss their time spent in the studio, watching John create his last album, 'Double Fantasy'. The two also discuss the instruments that John bought them and how they feel when they listen to his music.
When reminiscing about meeting Lennon, McCartney said "I look back on it now like a fan. How lucky was I to meet this strange teddy boy off the bus who played music like I did and, boy, we complemented each other."
McCartney goes on to say that "Eventually, we started to write slightly better songs and then enjoyed the process of learning together so much that it really took off".
Along with McCartney and John talking about Lennon, the programme features other interviews from Lennon and unique performances of some of his songs such as 'Imagine, 'Love' and 'Happy Xmas(War is Over).
For fans of John Lennon and The Beatles, this is one programme not to be missed.
John Lennon at 80 will air on October 3 and 4 at 9pm on BBC Radio 2.