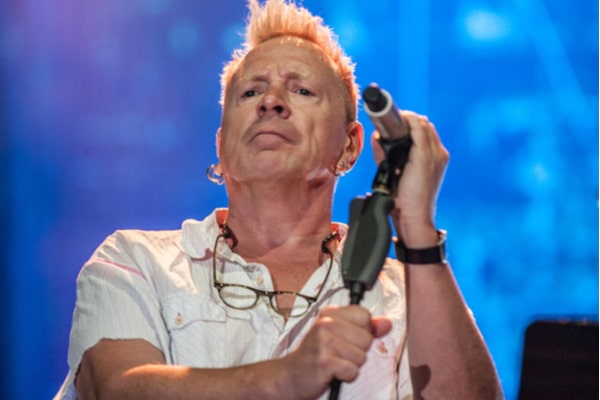 John Lydon has once again blasted his former Sex Pistols bandmates' biopic, branding them "dead wood".
Directed by Danny Boyle, this six piece biopic is due to air on May 31 on Hulu and Disney +. It has also been written and created by Craig Pearce.
It is also not the first time that, former Pistols frontman John Lydon has had a pop at the biopic. Earlier this month, he referred to the show as a "middle class fantasy".
Last year, he also claimed that the biopic's production took place without his consent.
"It's so preposterous"
In a fresh interview, John Lydon has now taken aim at former bandmates Paul Cook and Steve Jones allegedly for cutting him out of the production process.
"Cutting me out is a shockingly stupid move", he said. "It's so ridiculous. It's so preposterous".
"They can all f*** off. I supported them for years and years and years, knowing they were dead wood".
Lydon also claimed that the fact that the pair enjoyed success in their career is solely down to him.
"None of these fucks would have a career but for me", he claimed. "They did nothing before, they've done nothing since".
Last year also saw Lydon lose a legal battle against his former bandmates to prevent Sex Pistols tracks being used in the biopic.
The court ruled in favour of Cook and Jones who also released a statement, hitting out at their former frontman.
"Despite John Lydon's comments on his website, we reiterate that he was informed of the Pistol TV series, offered meetings with the director and to be involved in the show months before principal photography began," they said.
"He refused these offers and we were saddened he would not engage and at least have a conversation with the director Danny Boyle and co-showrunner Craig Pearce". More on this here.
The biopic itself, Pistol is based on the memoirs of Steve Jones called Lonely Boy: Tales of a Sex Pistol.
Anson Boon who portrays Lydon in the series said, "This is the story of the underdog. I think that will always be a story worth telling and it will never not be relevant".
The trailer was released last month.
On top of this, Lydon also distanced himself from the release of the Sex Pistols' compilation album 'The Original Recordings'.
Check out the album here.