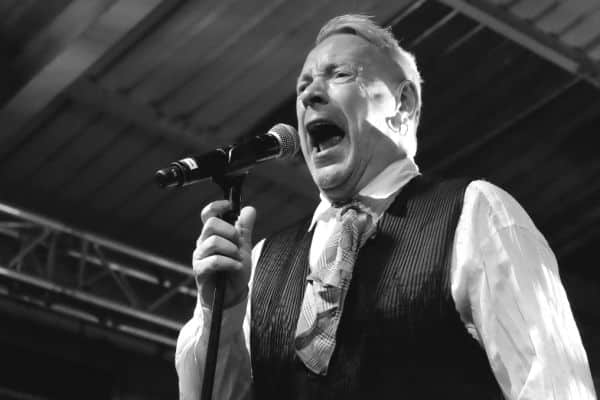 John Lydon has dedicated his Eurovision entry to his wife Nora.
The former Sex Pistols frontman hopes to represent Ireland at this year's Eurovision Song Contest with the track 'Hawaii', which he has described as a "love letter" to his wife Nora. The couple have been married for almost 50 years.
Lydon has cared for his wife, who is suffering from Alzheimer's disease.
On the track Lydon who is also known as Johnny Rotten, released this statement.
"It is dedicated to everyone going through tough times on the journey of life, with the person they care for the most", he said. "It's also a message of hope that ultimately love conquers all". 
"the most rewarding thing"
Since then, Lydon has shed further light on the reasons for dedicating this track to his wife in a fresh interview.
"We spent a magnificent holiday in Hawaii after a tour once and it was just the greatest week of our lives", he explained.
"Now her memories are fading, I wanted to bring something like that back to her. I get broke up even thinking about it". 
John Lydon and his band PiL (Public Image Limited), will battle it out with CONNOLLY, Wild Youth, Leila Jane, ADGY, and K Muni & ND for the chance to represent Ireland at this year's Eurovision Song Contest which takes place in Liverpool on May 13, with the semi finals taking place on May 9 and 10.
Liverpool will host the event on behalf of Ukraine, who were ruled to be unable to host the the contest due to its ongoing conflict with Russia.
Ukraine won last year's competition after Kalush Orchestra thanks to the public vote, after the jury had ruled the UK as the winners.
Once again, the professional juries will return to contribute to this year's final, while public voting will decide who emerges from the semi finals.