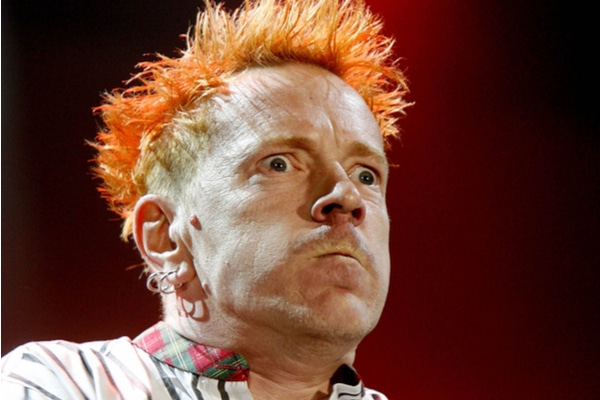 John Lydon has slammed the forthcoming series about his former band the Sex Pistols, branding it a "middle class fantasy".
The biopic Pistol which is a six part series directed by Danny Boyle has been met with strong opposition from the Pistols frontman who had previously called it a "disgrace". 
"I think that's the most disrespectful s**t I've ever had to endure", Lydon had said. "I mean, they went to the point to hire an actor to play me but what's the actor working on? Certainly not my character. It can't go anywhere else (but court)".
The series is to air on Hulu (and Disney+ where Hulu is not available) on May 31. The official trailer was released last month.
"Putting words in John's (Lydon) mouth"
Since then, a statement has been published on Lydon's website. A representative had said that they were "led to believe" that the series was to focus on founding member Steve Jones and would not be a "a Sex Pistols story".
However, they claimed that this "doesn't seem to be the case" if the trailer is anything to go by.
The statement also added, "John's 'likeness' is clearly being used to sell this series, a series he was not involved in, and was put together behind his back". 
"Putting words in John's mouth and rewriting history. A middle class fantasy. Disney have stolen the past and created a fairytale, which bears little resemblance to the truth. It would be funny if it wasn't tragic". 
A synopsis describes the series as  "The furious, raging storm at the centre of this revolution are the Sex Pistols – and at the centre of this series is Sex Pistols' founding member and guitarist, Steve Jones".
"Jones' hilarious, emotional and at times heart-breaking journey guides us through a kaleidoscopic telling of three of the most epic, chaotic and mucus-spattered years in the history of music". 
"This is the story of a band of spotty, noisy, working-class kids with 'no future,' who shook the boring, corrupt Establishment to its core, threatened to bring down the government and changed music and culture forever". 
Along with the series, John Lydon also distanced himself from the recently announced Sex Pistols' 'The Original Recordings'.