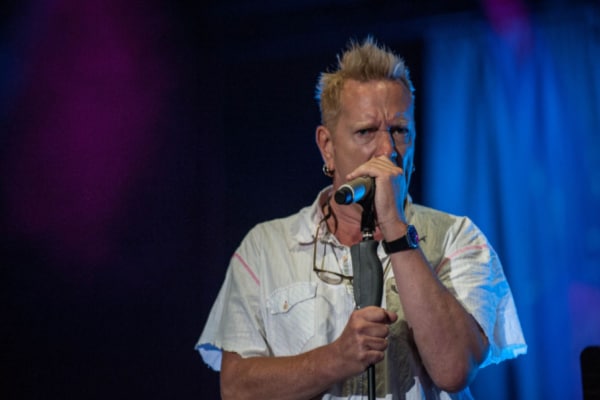 John Lydon is no stranger to sharing his outspoken views on issues such as the "woke" culture, and in particular the mini series regarding his former band the Sex Pistols, directed by Danny Boyle.
The former Pistols frontman can never be accused of being backwards in coming forwards regarding his views on this series.
In the past, Lydon has called the series a "disgrace" and "disrespectful s***". He has also branded the series a "middle class fantasy". 
He has also faced his former Pistols bandmates Paul Cook and Glen Matlock in court, having tried unsuccesfully to block the use of the band's music for this series.
Series is "dead against everything we once stood for" – Lydon
Since then in a fresh interview, John Lydon has blasted the fact that the series is being showcased on Disney+.
"It's dead against everything we once stood for", a furious Lydon said. "The only thing you've got of value in your life, and you're going to cheapen that because you want an extra fiver? Not much of a human being there". 
John Lydon has also revealed, somewhat unsuprisingly that he has not watched the six part series beyond the trailer, blasting it as "karoeke". 
"It's karaoke, really", he stated. "The voices, the way they're talking … it sounds like a bunch of kids from Tring, all discussing the latest calamities! That ain't it at all! It's so off".
John Lydon also aimed a dig at the Danny Boyle directed series for not asking for his input.
"It's disgusting, really", he added. "How can you be truthful when you don't involve the main frontman who wrote those songs and had to take the hidings and kickings and public admonishments?". 
Pistol director Danny Boyle said that he was delighted that Lydon was venomiously attacking the show.
When he was informed of this, Lydon issued this sarcastic response, "Oh how fey of him!".
Pistol is screening on both Hulu and Disney+ in the UK, Ireland, Canada, New Zealand, Austrailia, and Signapore. Check out the trailer below.