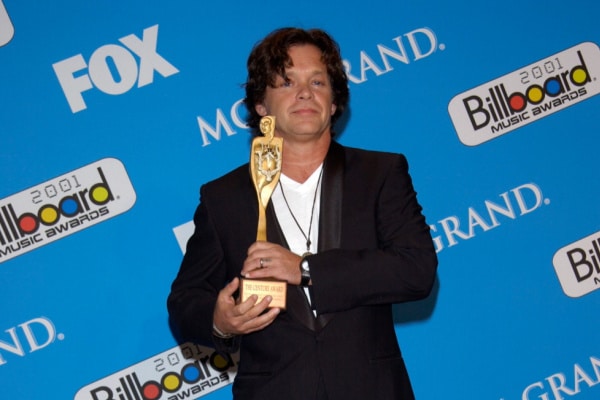 John Mellencamp has announced a new live tour, which will see him hit the road for five months next year.
Kicking off on February 5, Mellencamp will hit the stage at Bloomington, beforing finishing off in South Bend on June 24.
This tour will see Mellencamp perform shows across North America, along with New York, Nashville, Minneapolis, Chicago, Los Angeles, Atlanta, Vancouver and many more.
All tour dates can be checked out via the official John Mellencamp website here.
This announcement comes as John Mellencamp recently made an appearance at the Rock and Roll Hall of Fame, where the singer now boasts his very own personal exhibition at the Hall.
Titled 'Legends of Rock: John Mellencamp', the exhibtion includes items such as the 1976 Fender Telecaster Custom guitar, along with the studio tracking chart for his 'Jack and Diane' track.
What does Mellencamp really think about Jack and Diane?
Earlier this year, John Mellencamp revealed that he "always detested" his classic track 'Jack and Diane', despite its huge success in the music charts.
The singer actually admitted that the song only grew on him during recent years.
"I always detested that song until the last couple, three years", he said.
"I watched a football game this past weekend, and 80,000 people were singing that song at half time. Can you imagine? I thought, 'Shit.' I said, 'How do all these f*****g people know this song?'".
Previously when quizzed regarding the track's place in popular culture, John Mellencamp would often prevaricate that he did not care much for that part of life.
"I'm not really part of the club. I live a very solitude life", he said. "I'm alone a lot, whenever I can be. I'm alone on top of this mountain. So I don't really pay attention to popular culture", he stated.
"Like I was talking to [Bruce] Springsteen, and he asked me if I watched the Grammys. I said, 'No, I didn't even know they were happening.' He goes, 'Well, we got nothing to do with it.' [chuckle] I said, 'Well, I figured that out.' We got nothing to do with that. It means nothing to me at this point in my life".