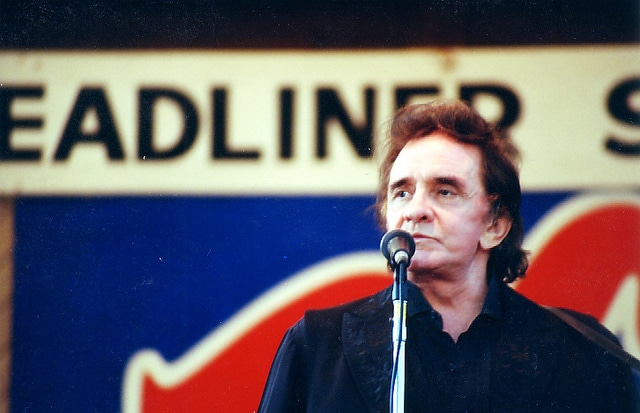 Johnny Cash's boyhood home has been opened as a museum in Arkansas.
The country singer's childhood house is located in the tiny town of Dyess, Arkansas, across from the famous Arkansas Ozarks, where the movie Winter's Bone was filmed starring Jennifer Lawrence.
The house was opened up to the public, as part of an attempt to boost tourism to the remote area. The Cash family originally moved to Dyess in 1935, when Johnny was a toddler, as part of a government incentive to help people during the 1930s Great Depression.
When the Cashes arrived in Dyess, they were given a small home, some farm land to grow cotton, a little money and a mule to try and restart their lives.
The cottage has five rooms and the refurbishment was overseen by Cash's brother Tommy and sister Joanne. Joanne told the New York Times, "We've got everything just as it was. It took a lot of hard work. It's been very emotional for me," she said.
The most precious item in the house, is the family piano, this is where Johnny's mother would sing gospel songs with the children. "We used to gather around that piano at night and sing gospel for an hour. That was our entertainment."
The museum hopes to attract 20,000 visitors a year. Have a look at some of the Cash family photos below.