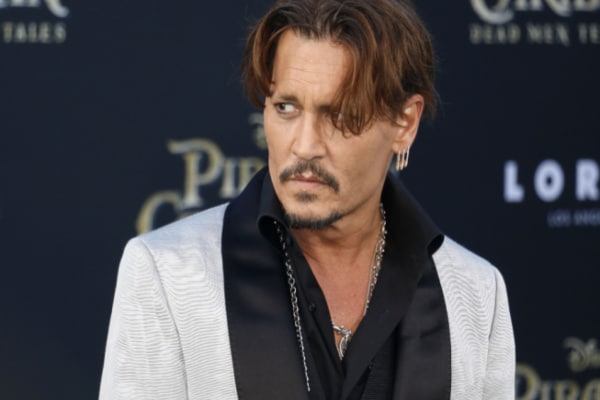 Johnny Depp has once again taken to the stage with Jeff Beck, as he awaits the verdict of his defamation lawsuit brought against his ex wife Amber Heard.
The actor had made a surprise appearance alongside Beck on stage last week in Sheffield. Beck performed live covers from Marvin Gaye, Jimi Hendrix and John Lennon.
See footage from this gig, along with Nova's report on this here.
"kept it quiet for obvious reasons"
This time, Depp took to the stage alongside Beck at London's Royal Albert Hall.
In footage taken from the gig, Beck can be heard telling the crowd that they kept news about Depp's appearances on stage "quiet for obvious reasons". 
Depp once again played guitar, while Beck again covered the likes of Gaye, Lennon and Hendrix. He also covered the Beatles' 'A Day In The Life'.
See more footage from these gigs below.
"Obvious reasons"
These "obvious reasons" are probably regarding the upcoming verdict in the defamation lawsuit that Depp brought against his ex wife Amber Heard.
Depp is suing his ex wife over an article that was published by her in the Washington Post in 2018, which implied that Depp sexually and violently abused her during their marriage from 2015 to 2017.
Johnny Depp had previously told a court that allegations cost him just about "everything".
He said, "When the allegations were rapidly circling the globe, telling people that I was a drunken cocaine-fuelled menace who beat women – suddenly in my 50s – it's over". 
"I lost then, no matter the outcome of this trial", he added.
Depp also claimed that his ex wife was the abusive spouse in the relationship.
Amber Heard claimed that her ex husband subjected her to "disgusting" abuse, including slapping her across the face. She also told the court that she had heard a rumour that Johnny Depp had pushed his previous girlfriend Kate Moss down the stairs.
Appearing via video link, Kate Moss refuted these claims. The verdict is due this week.