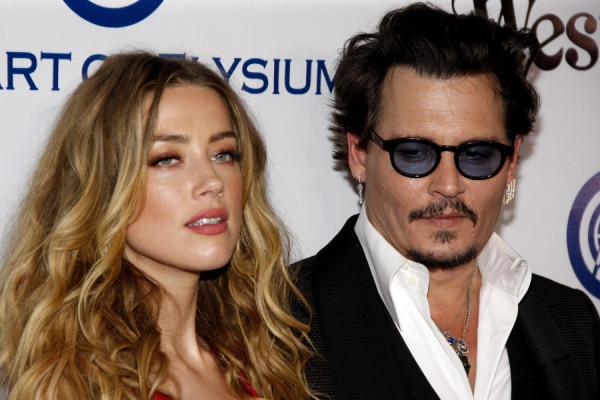 The recent defamation court case between Johnny Depp and his ex wife Amber Heard is to become the subject of a brand new film. See the trailer below.
The movie which premieres today (September 30), will be made available on Tubi, a free ad-supported streaming service.
In a recreation of the legal saga, Mark Hapka will play the role of Johnny Depp, with Megan Davis starring as Amber Heard.
Here's the trailer.
Regarding the film titled Hot Take: The Depp/Heard Trial, Tubi's chief content officer Adam Lewinson also said, "Hot Take: The Depp/Heard Trial has 'Hot Take' in the title for a reason… this Tubi Original was fast-tracked into production to capture a timely take on a story that became part of the cultural zeitgeist, painting a unique picture of what millions watched play out in the headlines over the summer".
Depp v Heard
This trailer comes a matter of weeks after it was also reported that this ongoing court case between Depp and Heard was to also become the subject of an new documentary, streaming to Disney+.
The series is to also be aired across two episodes, with the first showing to explore Johnny Depp's version of events, including the Pirates of the Carribean actor's "abusive childhood and drug dependencies", and present a"an alternative version of events that show Johnny to be a victim of domestic abuse himself".
The second episode will also explore the case and events from Amber Heard's point of view, including "her detailed description of alleged sexual assault told on camera for the first time" and how "advocates of Depp mercilessly attacked her via social media".
Following months of deliberations, the courts found in favour of Johnny Depp, who sued his ex wife Amber Heard over an article that she submitted to the Washington Post in 2018, implying that Depp physically and sexually abused her during their marriage.
The couple married in 2015, before divorcing in 2017.