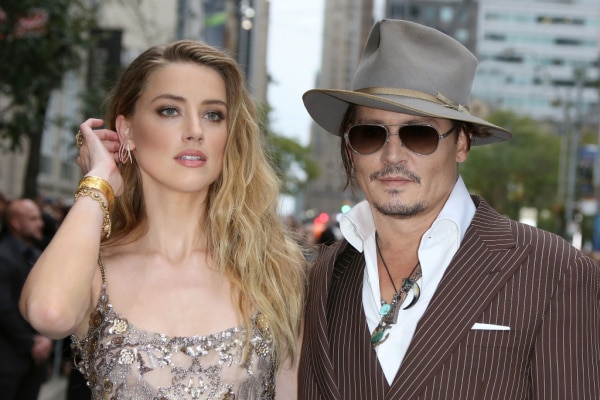 The much drawn out defamation trial between Johnny Depp and Amber Heard is to become the subject of a documentary, which will be released later this month.
Arriving on September 19, the two part series Johnny v Amber: The US Trial will be aired on Discovery+.
Airing over two episodes, the documentary's first episode will show Johnny Depp's version of events. This will explore his "abusive childhood and drug dependencies", and present a"an alternative version of events that show Johnny to be a victim of domestic abuse himself".
The second episode will also show Amber Heard's side of things, exploring her "her detailed description of alleged sexual assault told on camera for the first time" and how "advocates of Depp mercilessly attacked her via social media". 
"who to believe"
Following months of deliberations, the courts found in favour of Johnny Depp who filed a lawsuit for defamation against his ex wife Amber Heard regarding an article, which appeard in the Washington Post in 2018, alleging that Depp had phsyically and sexually abused Ms Heard throughout their marriage.
A synopsis for this documentary also stated, "The series gives a forensic account of the key evidence and turning points of the case from both sides, allowing viewers to make up their own minds about who to believe". 
Following his victory in court, it was recently confirmed that Johnny Depp will direct his first film in 25 years.
Depp's film Modigliani, will tell the story of about Italian artist Amedeo Modigliani, during Paris in 1916.
"The saga of Mr. Modigliani's life is one that I'm incredibly honoured, and truly humbled, to bring to the screen", Depp said in a statement. "It was a life of great hardship, but eventual triumph – a universally human story all viewers can identify with". More on this report from Nova here.
Depp also made a surprise appearance at the MTV VMA Awards earlier this month.