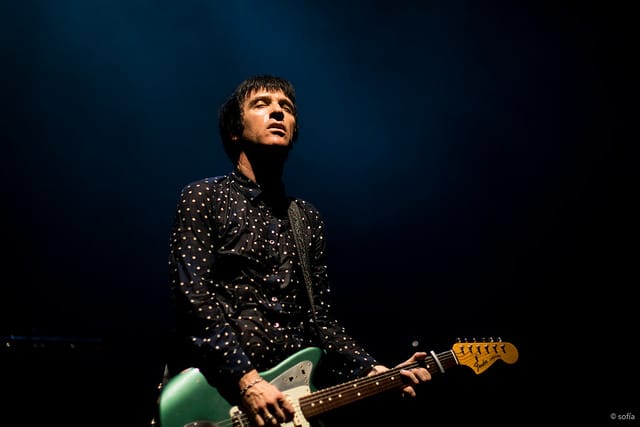 Johnny Marr is to play an exclusive album launch show at The Button Factory in Dublin on Saturday the 12th of May! The legendary Smiths guitarist and acclaimed solo artist will releases his new album Call The Comet on June 15th. Marr will kick of his tour in Dublin at the button factory and the gig will be an exclusive album launch!
On the back of this announcement Marr has shared a new single from his forthcoming record. It's called 'The Tracers' and is available to stream below. It's a dirty synth heavy post punk offering from the Mancunian.
Recorded at Marr's Crazy Face Studios in Manchester, Call The Comet is the guitarist's third solo album and follows the widely acclaimed Top 10 albums, The Messenger (2013) and Playland (2014).
Marr described what the new album means to him, 'Call The Comet is my own magic realism. It's set in the not-too-distant future and is mostly concerned with the idea of an alternative society. The characters in the songs are searching for a new idealism, although there are some personal songs in there too. It's something that people like me can relate to.'