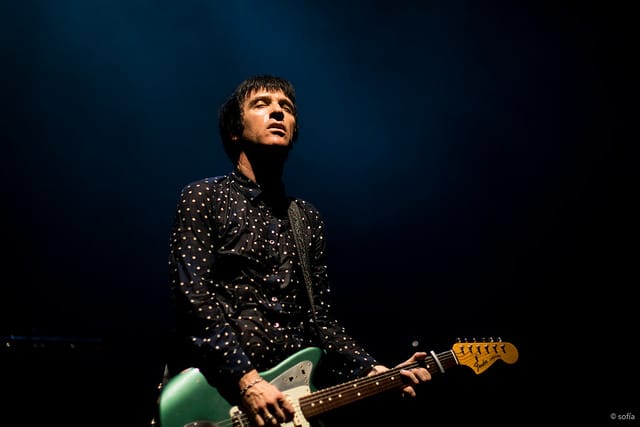 Johnny Marr has reacted to new rumours of a reunion of The Smiths, the whispers started on a fan forum earlier this week.
One over-eager poster claimed that the chance of the indie legends getting back together,  was "closer than ever".
A fan asked Marr directly on Twitter if the rumours had any weight and shared a screenshot from the fan forum.
Ere @Johnny_Marr is this crap mate? Need to know pretty sharpish so I can get a loan and sell everything I own to go to every date! Cheers bud, is @jackthesticks gonna replace Mike cause I can't see @morrisseysolo sharing a stage with him..can you? Thanks mate pic.twitter.com/NraqL1vbMy

— (@TheRealTudes) November 6, 2019
Marr responded in a short and rather succinct tweet from his official account which stated: "Nigel Farage on guitar."
Fans are now reckoning this response was a dig at Morrissey owing his recent unsettling political statements.
Nigel Farage on guitar

— Johnny Marr (@Johnny_Marr) November 6, 2019
Back in 2016, Marr responded to Morrissey's remarks about being pro-Brexit and being in favour of the former UKIP leader Nigel Farage.
The guitarist said that his political beliefs are yet another reason why a reunion of The Smiths is unlikely.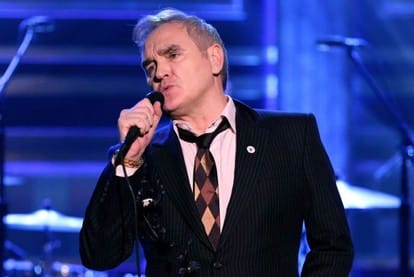 Following the result of the Brexit Referendum, Morrissey caused consternation among many of his fans when he cited the result as 'magnificent'.
Mozza hailed Nigel Farage as a 'liberal educator'. Marr then distanced himself from his former bandmate's opinions. When quizzed about the chances of The Smiths reuniting Marr said:
"I really like moving forward. Myself and Andy (Rourke, bass player) play together when I'm over in New York…he plays a couple of songs with me and that's always really nice, but that's really as far as it needs to go I think."
When Morrissey's comments about Brexit and Farage were put to him, Marr agreed that they "probably don't have much ideologically in common any more."