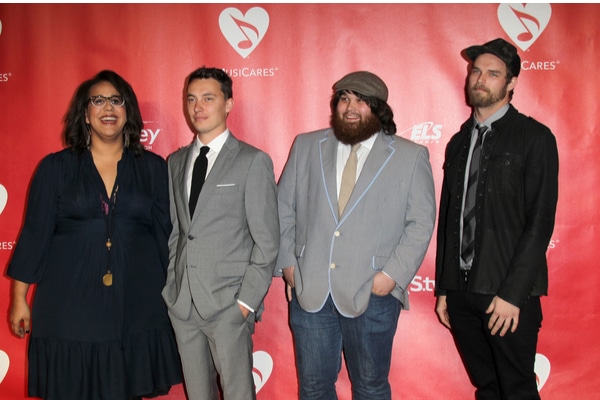 Steve Johnson has been released on bail following child abuse charges made against the American drummer. The Alabama Shakes man, who was arrested in March and indicted by a grand jury, paid $26,500 (€22,229.39) for his bail. According to local Alabama news network, WAYY, he will be released today, after posting the bond.
The drummer was accused last month of causing "wilful torture, wilful abuse, and cruelly beating or otherwise wilfully maltreating a child under the age of 18". Johnson was later arrested and taken to Limestone County Jail, Alabama, with his bond originally set at $21,500 (€18,249.95). Initially, the musician had been denied bail due to an arrest warrant in relation to violating a previous protective order.
Representative of Steve Johnson, Nick Lough has maintained that the musician is innocent of all charges. He said Johnson maintains his innocence "on all of these allegations. And that's what they are, allegations". Following Johnson's release on bail, Lough spoke about his client with local news outlet, WAAY tv.
"This just came out of the blue and took everybody by surprise. It took him by surprise, it took us by surprise, and we immediately tried to take action on it. He's been sitting in jail for 15 days unable to get out ever since. This is a great day for Steven Johnson."
RIGHT NOW: Friends, family and supporters of Alabama Shakes drummer Steve Johnson pray outside the Limestone County Courthouse. Judge West granted bonds totaling $26,500 and he will be released later today after he posts, his lawyers say. @WAAYTV @StephenGallien pic.twitter.com/W3PvJeTJh7

— Luke Hajdasz (@LukeWAAY31) April 7, 2021
In 2019, Johnson was arrested for violating a protection order filed against him by his ex-wife. She accused the drummer of threatening, harassing, stalking and choking her following their 2018 divorce, and a three-and-a-half-year marriage. He pleaded guilty to the charge and received a one-year suspended prison sentence and 24 months on probation.
According to reports, a 2019 a criminal complaint against Johnson, alleging he had hit his son with a belt, causing bruises on his buttocks and thighs had been dismissed. Johnson is currently released on bail and will now stand further trial on May 19th.