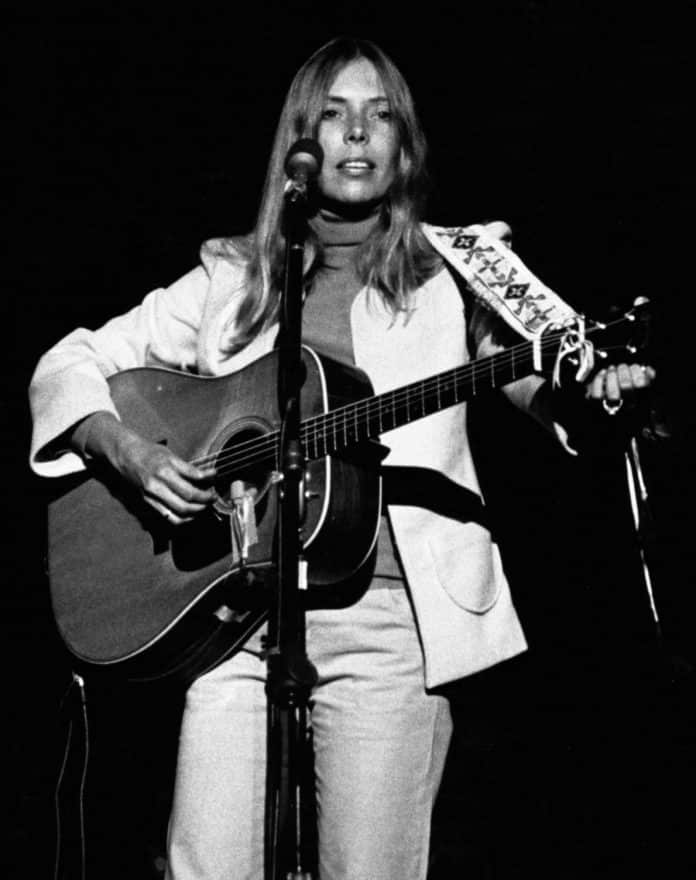 Joni Mitchell Debut Recording Found After More Than 50 Years
Joni Mitchell made her first recording in a recording studio in the Canadian city of Saskatoon in 1963. Then known by her real name, Roberta Joan Anderson, arrived at the radio station where night-shift DJ Barry Bowman auditioned new musicians for his show.
Ukelele in hand, Joni began with a rendition of 'The House of the Rising Sun'. Bowman recorded Joni singing another eight songs. He packed away the tapes afterwards. Joni was just at the start of her career. She was regularly playing the clubs and bars in her local area along with her then-husband Chuck Mitchell. On the thriving folk circuit, she changed her first name to Joni and took her husband's surname. A name she would keep throughout her career.
Not knowing that the 19-year-old woman who sang for him that night would soon become a musical legend, Bowman misplaced the tapes of Joni's very first recording. Although he looked for them down the years, he was never able to find them.
That was until his daughter found a box of old tapes she had uncovered in the basement of the Bowman family's old house. More than 50 years after the recording, two reel-to-reel tapes in that box proved to be the first known recordings of the Blue superstar's crystal clear voice. Marked 'Joni Anderson Audition' the tapes were musical dynamite.
The songs from Bowman's tapes now feature on 'Joni Mitchell Archives Vol. 1: The Early Years (1963-1967)'. The album, a collection of 119 of Mitchell's songs, covering the artist's formative years as a folk musician, was released in late 2020.
The House of the Rising Sun, made famous by The Animals' 1964 recording was an early twentieth-century folk lament about the perils of spending time in brothels. Joni Mitchell made it her own that night in 1963. Listen now to that first-ever Joni Mitchell recording.