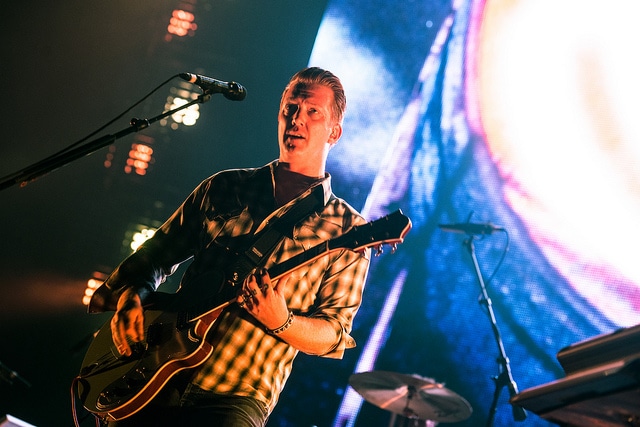 Queens Of The Stone Age frontman Josh Homme has spoken recently about his hero Iggy Pop. Speaking in a recent interview with The Guardian he called him "The last of the one-and-onlys".
During an interview given by both Homme and Pop the Queens Of The Stone Age frontman went on a "20 minute soliloquy about his hero," according to the interviewer.
As the interview was winding down Iggy Pop left the room while Josh Homme stayed around. He moved the interviewer into a different room and told him "Lemmy is gone. Bowie is gone. He's the last of the one-and-onlys. It took balls to be him: a little guy with a big dick scaring people in Detroit. Everyone should take a knee for Iggy. He deserves it. He never got [the respect or the acclaim], mostly by his own hand, but he made the shit that's spawned more bands than any other person, ever. Bring on the statues, you motherfuckers!"
The two have recently teamed up for Pop's new solo album Post Pop Depression with Josh Homme as producer. It is out later this month on March 18th.
Speaking previously about the album, Iggy Pop spoke about how the collaboration came about "I texted [Homme] and said 'I thought we could maybe write something and record it'. That was it. He didn't have my number and it had been years since I met him… but he texted back favourably and we sort of started bouncing."
Photo Credit: Kmeron