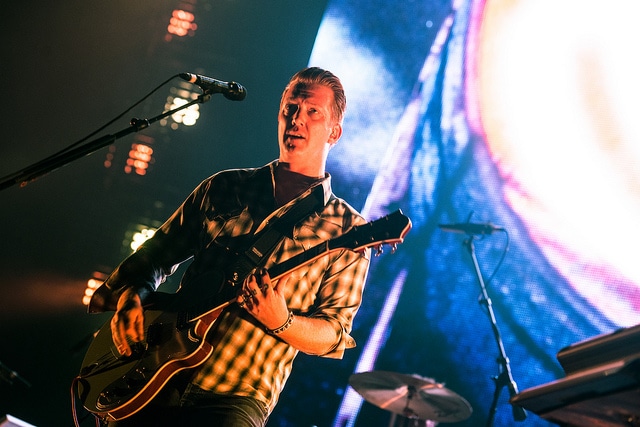 Josh Homme the frontman of Queens of the Stone Age has recently pledged to help the victims of the Paris attack. Homme is part of the Sweet Stuff Foundation which gives back to those in the music industry in need.
Homme is a co founder of Eagles of Death Metal so the attack that happened in Paris had an impact on him. He wasn't on tour with the band when over 100 people were killed at an Eagles of Death Metal concert in Paris.
The charity was set up in 2013 and gives assistance to career musicians, recording engineers and their families struggling with illness and disability. Jimmy Eat World and Paramore are also involved with the charity along with Homme.
The charity put up a statement on their twitter page saying "Thank you for a moment to pause. Now time to help, Please donate." The tweet was accompanied by an image of the Eiffel Tower with a heart in the middle and a statement saying "Let's honor the musicians and crew members killed in Paris."
The charity said that all donations made to the group by December 31 will go to the surviving families of those killed in last week's attack and anyone who donates over $100 will also receive a limited edition 'I Give' T-shirt.
Photo Credit: Kmeron