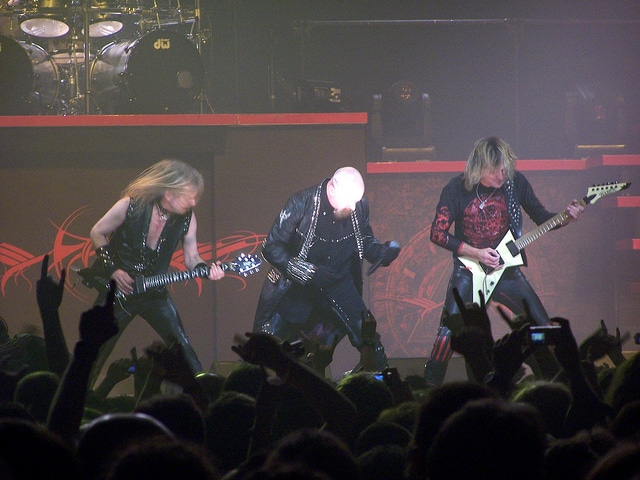 British metal band
Judas Priest had a failed attempt to go into pop music in the late 1980s and now they have released
the demo to prove it.
The band
from Birmingham, well known for metal classics like 'You've Got Another Thing Comin", 'Living After Midnight'
and 'Breaking The Law' decided for a change of musical direction in 1988. Singer Rob Halford and co. teamed up with producers Stock, Aitken and Waterman (SAW), who produced hits
for Kylie Minogue, Rick Astley and Banamarama.
The band met up with the producers for four days in Paris in early 1988 recording three songs including a cover of The Stylistic's 'You Are Everything'. The band were looking to broaden their sound and had included synthesizers and drum machines in earlier works. The project was eventually abandoned with the members of Priest putting it down to "experimenting".
The demo recording of 'You Are Everything' appeared online earlier this week with brooding synths and an emotional Halford crooning over lost love. It's hard to imagine how the band's fans would react to the material at the time but it's a safe bet that it wouldn't be well loved. The band would return to heavy metal music with 1990's Painkiller which is regarded as one of the band's finest albums.
Photo Credit: Ice Man