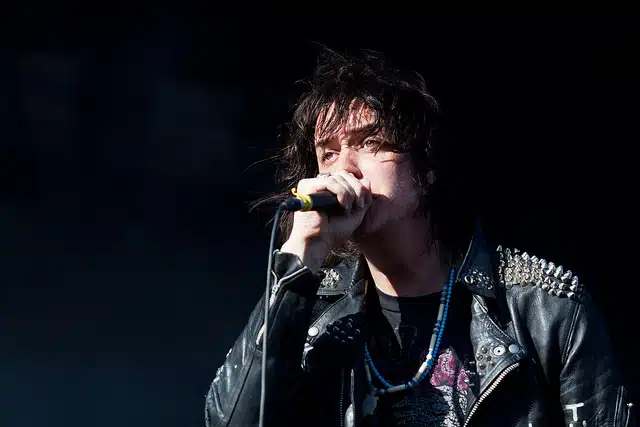 The Strokes' frontman Julian Casablancas has opened up about some of the issues the band suffered from in the past while recording material.
The singer says that his "iron-fisted" control of The Strokes led to a stagnant creative environment and that his domineering supervision led to several problems within the group.
Casablancas claimed that tensions dwindled during the recording of the band's 2013 album Comedown Machine, after he toned down his overbearing controlling nature.
Speaking to Rolling Stone, he said: "[On 'Comedown Machine'] I maybe wasn't kind of as iron-fisty as I had been in the past, but on purpose, because that created all these issues."
"I think it's important for someone to – whether or not I think it's better – for someone to have their say. I'm still writing a lot of parts and songs and we're playing together, so it's not like we're mailing each other songs and that we never see each other."
However, the singer was miffed when his Strokes bandmates claimed he didn't show up during the recording of their 2011 LP Angles. Julian stated that the group had recorded the entire record "in a room together".
"The funny thing about Angles is there was all that weird talk about recording it separately. We just had dinner in LA and we were all talking about it. And they forget that we sat in a room in a studio and were writing songs forever."
"That's where we did the whole record. All the parts, the songs, in a room, together. We recorded them with two mics, and that was the foundation, and then we were going to go track the official recording."
"That's when they went and recorded stuff, and when the 'Julian wasn't there' BS or whatever [started]. That was just because logistically, we'd never done a record like that."
Casablancas isn't exactly thrilled about The Strokes' apparent influence on music and fashion either. "I don't see that in any mega-positive way that I'm like, proud. Are more white people wearing Converse? Good. Mission accomplished."