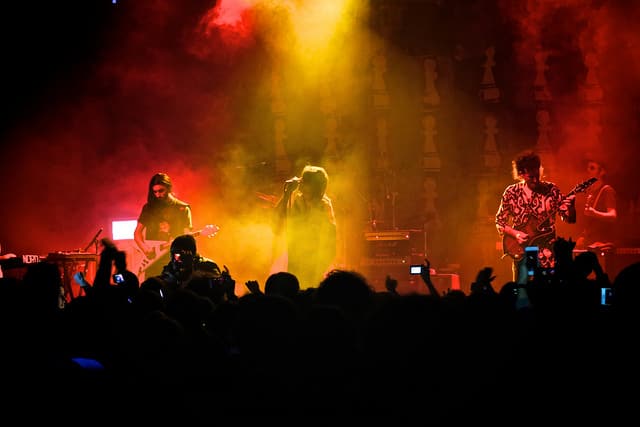 The Strokes' frontman Julian Casablancas and his band The Voidz have left fans in Australia and Asia devastated, after they were forced to cancel their upcoming tour dates.
The groups' withdrawal from the Falls Festival and Southband Festival, comes just two weeks before they were supposed to land on Aussie soil.
Jules & the Voidz were scheduled to play three shows at the Falls camping event in Lorne, Marion Bay and Bryon Bay and the second day of Southbound in Western Australia, as well as side gigs in Melbourne and Sydney.
The band released this statement: "Unfortunately, due to unforeseen logistical circumstances, we must cancel our planned trip to Australia and Asia. The band is hoping to announce new dates sometime in the New Year and are disappointed that it can't be right now and are very sorry for all and any inconvenience."
Casablancas released his second solo album Tyranny in September. The Voidz are, Jacob "Jake" Bercovici (bass guitar, synthesizers), Amir Yaghmai (guitar), and Jeramy "Beardo" Gritter (guitar).
The new record sounds like heavy, gritty and punk, with some Strokes-inspired guitar work. Casablancas describes Tyranny as a "protest record."
The album, which is the follow-up to 2009′s Phrazes For The Young, is Casablancas' first with his new backing band The Voidz.
Listen to the Julian Casablancas And The Voidz's track 'Where No Eagles Fly' below.