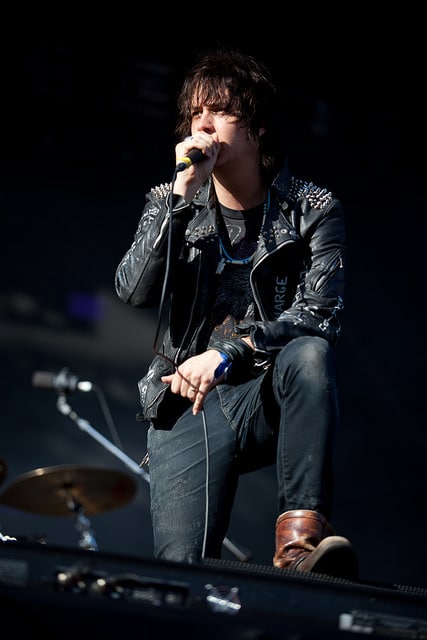 Julian Casablancas has not only decided to shift his focus back to The Strokes but has also revealed his intentions to work with Savages' singer Jehnny Beth.
Julian Casablancas + The Voidz released their debut album Tyranny last September but is now exclusively writing with The Strokes for the first time since Comedown Machine. In a recent interview Casablancas commented "We're planning on recording stuff. I still think we could do cool things and I'll do that. I'd like to do both [bands] really if I could."
Comedown Machine was released in 2013 with the band being relatively quiet since then. However recently The Strokes have announced that they will headline the British Summer Time Festival in London's Hyde Park on June 18th.
Casablancas has gone on to reveal that he will be working with Savages' singer Jehnny Beth in an interview with Noisey Magazine. Noisey reports that "Casablanca became friends with the band when they played alongside The Voidz at a string of South American festivals early last year. He's set to duet with singer Jehnny Beth on a forthcoming song."
Unfortunately for fans of the festival Casablancas has distanced himself from Glastonbury rumours writing "First those kindly asking, nopes, no Glasto this year!" online last month.
Photo Cred: Liliane Callegari