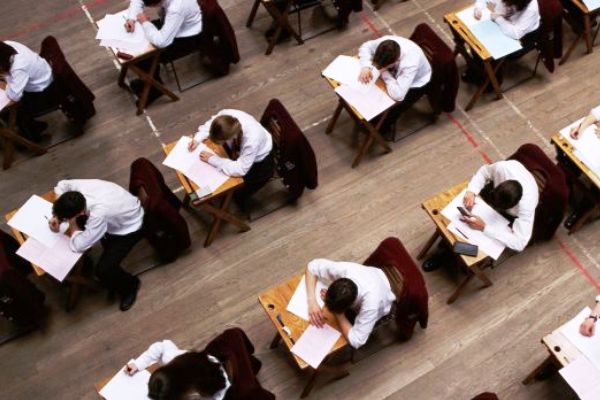 A gender-neutral school uniform policy is being introduced at St. Brigid's National School in Greystones in Co. Wicklow.
The move means boys will be allowed to wear skirts and girls to wear trousers and is the result of the school's student council.
Up to now, girls wore a green tartan school pinafore, while boys wore grey trousers and a green jumper.
However, under the new plan, boys will now be able to wear skirts and girls will be able to wear trousers.
The student-led initiative will also see gender-neutral toilets introduced. The change in policy will come into effect from next September.
The school said they are aiming to make children with gender-identity issues feel happy and accepted at school.
Education Minister Joe McHugh said he's pleased to see that children's opinions are being respected.
"If we are genuine and serious about trying to facilitate that participation of young people, we have to allow them the space to make the argument… make the convincing argument.
"Obviously they've convinced their board of management, and that has to be respected."
"Something they had considered very carefully"
Tom Sherlock, chair of the school's board of management, explained that the move was taken following an imitative from the school's student council.
"Earlier this year, they came to our principal, Máire Costello, with a suggestion or request that the board of management agree to introduce a gender neutral uniform.
"It was clearly something they had considered very carefully – they had very well-developed arguments around it. It wasn't just a flight of fancy.
Mr Sherlock said the board was very happy to support the idea, as it made "great sense" when it was put to them, adding: "It was entirely an initiative of our student council."
He explained that they don't expect boys deciding to wear skirts to become commonplace.
However, he stressed: "If boys make those [kinds of decisions], in consultation with their parents… they are the best people to advise, not the school.
"What the school is saying we have a gender neutral policy. Between the pupils and their parents, they will decide what type of uniform – from the range of school uniform available in the school – they will wear."
Mr Sherlock also noted that they didn't want to dictate to girls, for example, that they must wear trousers and tops.
He added: "The correct decision is to leave the choice to the children, in consultation and in approval with their parents. The school will tolerate, within the school uniform policy, whichever they choose to use."
Proud of St Brigid's. Proud to represent this community in Dáil Éireann. And particularly proud of the students for their leadership and their inclusivity https://t.co/TPvC8E7gEo

— Simon Harris TD (@SimonHarrisTD) June 20, 2019