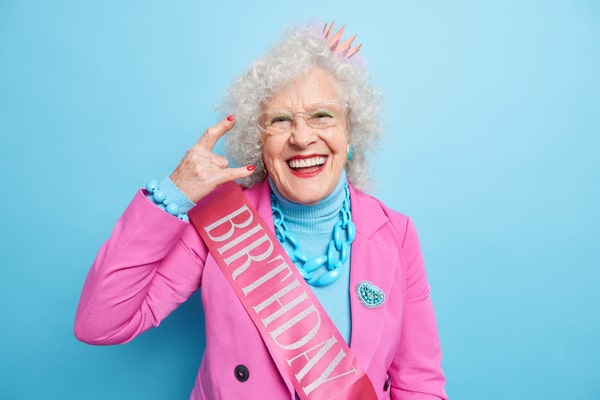 The month of June is booming with birthdays of huge rock stars with a plethora of artists born during the summer month. If you happen to have been born in during this time, you will likely share a birthday with at least one rocker. It's easily the most populated birthday month of the year so far for rock stars, with rock legends such as rich-lister, Paul McCartney, Ronnie Wood, Ian Paice and more blowing out candles for rock's elder generation.
Singer Alanis Morissette kicks off the bumper month by turning 47 on June 1st and is joined by Rolling Stones guitarist, Ronnie Wood, who turned 74. Rolling Stones drummer, Charlie Watts turned 80 on June 2nd, despite looking much better than his fellow bandmate.
Slayer guitarist, Kerry King turns 57 tomorrow, sharing his birthday with late T-Rex drummer, Mickey Finn, and late Lynyrd Skynyrd keyboardist, Billy Powell. Wings bassist and lead guitarist, Jimmy McCulloch was born on June 4th, along with Paramore's Zax Farro, who turns 31.
Iron Maiden drummer, Nicko McBrain turns 69 on the 5th, and shares his birthday with Fall Out Boy bassist, Pete Wentz, 42. Slayer's Tom Araya turns 60 on June 6th, and shares his day with Chicago's Laudir De Olivera who died in 2017, and Korn's James "Munky" Shaffer, who turns 51.
Dave Navarro of Jane's Addiction celebrates his 54th on June 7th, with 59 year-old Lynyrd Skynyrd drummer, Michael Cartellone. Muse singer guitarist, Matt Bellamy turns 43 on the 9th, sharing a birthday with Deep Purple's Jon Lord. Ex Pixies bassist, Kim Deal celebrates her 60th on June 10th, the same day as current Pixies guitarist, Joey Santiago, who turns 56. ZZ Top drummer, Frank Beard turns 72 on June 11th, Cheap Trick's Bun E. Carlos turns 71 on the 12th, and Boston's Brad Delp also shared the day.
Weezer's Rivers Cuomo turns 50 on June 13th, while Rod Argent of The Zombies turns 75 on the 14th, along with Yes drummer, Alan White who turns 72. Steve Walsh of Kansas turns 70 on the 15th. Megadeth guitarist, Kiko Loureiro follows them on June 16th, turning 49, before Beatles and Wings bassist, Paul McCartney, who will be celebrating his 79th birthday.
Other June Birthdays:
18th – Darren "Dizzy" Reed – Guns n' Roses – 58
19th – Ann Wilson – Heart – 51, Larry Dunn – Earth, Wind & Fire – 68, Simon Wright – AC/DC – 58.
20th – Brian Wilson – The Beach Boys – 79, Michael Anthony – Van Halen – 67.
21st – Ray Davies – The Kinks – 77, Joey Kramer – Aerosmith – 71, Nils Lofgren – E. Street Band, Crazy Horse, Ringo Starr & His All-Starr Band – 70, Mike Einziger – Incubus – 45, Brandon Flowers – The Killers – 40.
24th – Jeff Beck – The Yardbirds, The Jeff Beck Group – 77, Mick Fleetwood – Fleetwood Mac – 74, Patrick Moraz – Yes – 73.
25th – Ian McDonald – Foreigner – 75, David Paich – Toto – 67.
26th – Mick Jones – The Clash – 66.
27th – Bruce Johnston – The Beach Boys – 79.
29th – Ian Paice – Deep Purple, Whitesnake – 73, Colin Hay – Men At Work – 68