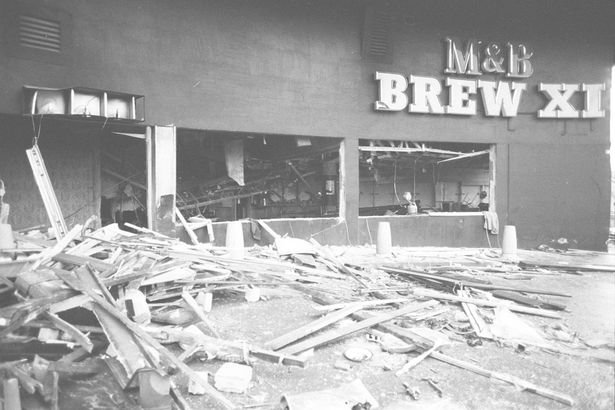 A flawed warning call given by the IRA resulted in contributing to the deaths of 21 people in the 1974 Birmingham pub bombings.
A jury at the inquest into the 1974 Birmingham pub bombings has concluded that the botched warning call made by the terrorist organisation caused or contributed to the deaths of 21 people.
Two massive detonations ripping apart a busy Mulberry Bush and Tavern in the Town pubs. The blast ocurred on the night of November 21, killing 21 and injuring 220 more.
The 11-member jury, unanimously reasoned that an inadequate warning made by the Provisional IRA, responsible for the attacks, cost the police vital minutes.
The six female and five male jurors reached a decision that all the victims were unlawfully killed, after receiving consultation from coroner Sir Peter Thornton QC.
Families demand the truth 44 years after Birmingham pub bombing killed 21 https://t.co/lJlVzJsOca pic.twitter.com/qhHRFWbELu

— Daily Mirror (@DailyMirror) February 25, 2019